Capraru, Jennifer Herszman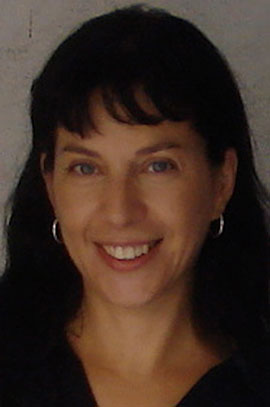 Jen Capraru
Artistic director of the award-winning Theatre Asylum, which premieres physical and thought-provoking contemporary theatre by and about women and humanist issues.
Jen Capraru grew up in a haunted house in Montréal. She holds an MA in Theatre and Performance Studies from York University. She is fluent in French and German.
In 2008, she founded Isôko Rwanda to help create modern intercultural theatre for human rights. For Isôko Rwanda she directed and toured Wajdi Mouawad's Littoral (nominated for best mise en scène at Les Grands Prix de Théâtre Africain Francophone Brazzaville 2013); and Colleen Wagner's The Monument (nominated for the Freedom To Create Prize 2011). The Monument toured in Rwanda, and to the Arts Azimut Festival 2009, Poland's Dialog Festival 2013, Toronto's World Stage 2011, Montréal arts interculturels, and the University of Ottawa.
In 2014, she directed a staged workshop of Mouawad's Incendies for the 1st Festival Francophone of Havana. In 2015, she will direct the Cuban première of Michel Tremblay's Les Belles-soeurs with La Francophonie in Havana. She will workshop George B. Seremba's Napoleon of the Nile at Brown University, and direct The Successful Life of 3 and Mud by Maria Irene Fornés in a site-specific production in Kensington Market, Toronto. She is also adapting Sean Dixon's novel Kip Flynn into a site-specific piece for the Market.
Her productions at Theatre Asylum, such as BéBé, The Trials (two Dora Mavor Moore Award nominations), and My Mother's Courage (three Dora nominations), have been developed and toured Canada in partnership with The Theatre Centre, National Arts Centre, Intrepid Theatre, Segal Centre for Performing Arts, Harbourfront and the Banff Centre for the Arts. Other directing includes The Gut Girls at The Theatre Centre (three Dora nominations, one award), the stage adaptation of Ingmar Bergman's The Seventh Seal at the DB Clark Montréal, 24 Exposures by Serge Boucher for the Canadian Stage Festival of Ideas and Creation, Lullaby by Thelon Oeming for Dark Horse (Dora nomination Outstanding Production), Metamorphoses by Mary Zimmerman for the Phoenix Theatre, University of Victoria, and The Illusion by Tony Kushner for Acadia University, as well as various Fringe and SummerWorks shows.
She was awarded the Baden-Württemburg fellowship to train as a director in Germany at the Landestheater Tübingen and the Volksbühne Berlin. She was Associate Dramaturg at Factory Theatre via a Metcalf Fellowship for three years. She was nominated for the Hirsch and McGibbon Directing Awards, and was an invited fellow to Schloß Solitude and an invited director to the Lincoln Centre's Director's Lab, New York. She has been a guest lecturer at Hebrew University, Jerusalem, Haifa University, Brown University, Macalaster College, Brock, Western, Laurier, Bishops, and York universities, and a returning course director at Glendon College. Her academic essays are published by Methuen, Palgrave Macmillan, Playwrights Canada Press, Liaison and alt.theatre.
Jen was second script supervisor on the film Shake Hands with the Devil, and was invited to give workshops at the Rwanda Cinema Centre, the National University of Rwanda, UNIFEM, Mashirika and Kivu Writers. In 2012 she was invited to Kinshasa DRC to teach and direct various troupes there.
Websites: www.theatreasylum.com
Last updated 2015-02-08