Carley, Rod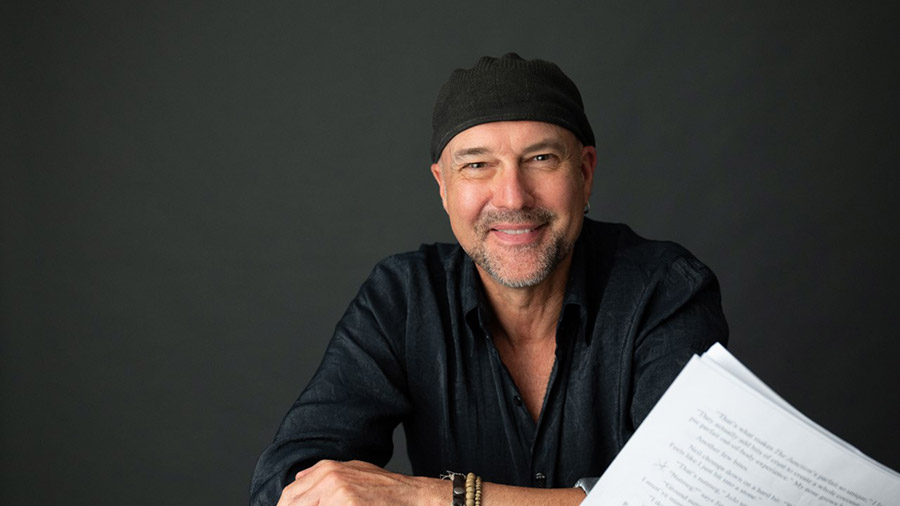 Rod Carley. Photo by Ed Regan.
Director, actor, author, and teacher, Rod Carley was born in Brockville, Ontario, on February 19, 1962. He attended York University, graduating with a B.F.A. (Honours) in Acting/Directing (1985). He is a graduate of the Humber School for Writers (2013).
Carley has directed/produced over 125 productions, both nationally and internationally, ranging from the classics to the development of new Canadian work. He directed the Ontario premiere of Martin McDonagh's The Lieutenant of Inishmore at the Berkeley St. Theatre in Toronto, and the Canadian premiere of Talking to Terrorists, an English verbatim theatre work by Robin Soans.
He is recognized nationally for his directorial adaptations of Shakespeare and was the 2009 winner of TVO's Big Ideas/ Best Lecturer Competition for his lecture: "Adapting Shakespeare within a Modern Canadian Context." He was nominated for a 1996 Dora Mavor Moore Award for Outstanding Direction for his adaptation of The Othello Project. He directed King Lear, starring David Fox, at Theatre Passe Muraille in 2015. His modern adaptations are documented on Guelph University's "Canadian Adaptations of Shakespeare" website. His essay "Bardomania: Adapting Shakespeare within a Canadian Context" is published in the on-line journal "Borrowers and Lenders: The Journal of Shakespeare and Appropriation." He has been a Guest Speaker at the ProfTalk Lecture Series at the Metro Convention Centre in Toronto lecturing on Shakespeare and the state of theatre in the twenty-first century.
Rod Carley was the founding Artistic Director of the Nipissing Stage Company in North Bay from 1999 to 2005. He directed 25 mainstage productions including the Ontario premiere of Martin McDonagh's The Cripple of Inishmaan, and the Northern Ontario premieres of Picasso at the Lapin Agile and Stones in his Pockets as well as serving as co-author/director on the original musicals Train Town and Wanted. Additional directing highlights include the Northern Ontario premieres of The Laramie Project, Angels in America, 365 Plays/365 Days, Our Country's Good by Timberlake Wertenbaker, and High Life by Lee MacDougall.
He is the Artistic Director for the Acting for Stage and Screen Program at Canadore College in North Bay. He developed the curriculum in 2004, seeing a need for conservatory actor training in Northern Ontario (the only school of its kind north of Toronto). He serves as Artistic Director for Theatre Canadore, a theatre company comprising graduating acting students.
In 1990 and 1991, Carley was an Assistant Director at the Stratford Festival (Young Company), and the first recipient of the Festival's Jean Gascon Director's Award and four Tyrone Guthrie Awards. He was inducted into the Brockville and Area Music and Performing Arts Hall of Fame in 2017, the North Bay Entertainers Hall of Recognition in 2015, and was nominated for the K.M. Hunter Artist Award for Theatre, the John Hirsch Director's Award and Pauline McGibbon Award.
He is the author of two novels of literary fiction focusing on Canadian theatre: KINMOUNT and A Matter of Will (finalist for the 2018 Northern Lit Award for Fiction). His short stories have appeared in Cloud Lake Literary Review, 150 Years Up North and More (2018), and HighGrader Magazine.
Last updated 2020-10-21