Fox, David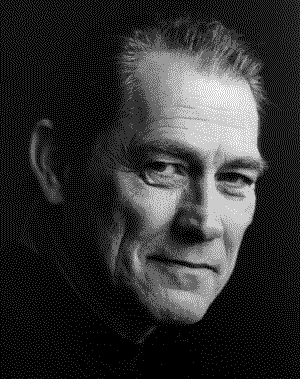 David Fox
Photo courtesy of Theatre Passe Muraille.
Actor David Fox was born in 1941 in Swastika, Northern Ontario; died November 13, 2021 of cancer. He taught high school from 1963 to 1972.
He had a particular interest in the development of new Canadian works, and played rural characters in the premieres of several historically significant collective creations at Theatre Passe Muraille, including The Farm Show (1972); 1837:The Farmer's Revolt; As Far as the Eye Can See (by Rudy Wiebe); Studhorse Man; Les Maudits Anglais; and Them Donnellys. He appeared in John Murrell's Further West (directed by Robin Phillips) at Theatre Calgary in 1981; in Anne Chislett's Quiet in the Land at Blyth Festival 1981; Ted Johns' Garrison's Garage at Blyth Festival; in George F. Walker's Art of War and Nothing Sacred for Toronto's Factory Theatre and Canadian Stage.
Other significant theatre credits include the part of Angus in The Drawer Boy by Michael Healey, in the Theatre Passe Muraille production (1999), and in the national tour (2001/02); the role of Ezra Pound in the 2001 Stratford Festival production of The Trials of Ezra Pound by Timothy Findley; Dodge in the National Arts Centre/Segal Centre for Performing Arts' co-production of Buried Child by Sam Shepard in 2009; Stalin in Lenin's Embalmers by Vern Thiessen at the Winnipeg Jewish Theatre in 2010; Gregory Soloman in The Price by Arthur Miller at Soulpepper Theatre Company in 2011; and Calum MacDonald in No Great Mischief by David S. Young in 2004 and 2012. In 2015, he played King Lear in a production by North Bay's Watershed Shakespeare Collective at Theatre Passe Muraille.
Of his role in the Canadian premiere of Lenin's Embalmers, Kevin Prokosh wrote: "The terrific cast is led by the brilliant Toronto actor David Fox as a Stalin who is mad as he is murderous. 'Be quiet or I'll kill you,' he growls to an underling in a way there is no doubt that he means it. The loopy, vacant look on Fox's face when he declares he wants to be known as the father of mother Russia is chilling" (Winnipeg Free Press 16 Oct 2010).
Of Fox's portrait of Solomon in The Price, Robert Cushman wrote: "The part is a gift for any actor, but itís hard to imagine it better done than it is by David Fox who, like his character, is both cunning and honest: a secular holy fool. For an actor with so strong and idiosyncratic a presence, Fox is remarkably versatile; this performance, wizened and stooping, has nothing in common with his beaming farmer in The Drawer Boy or his vulpine Rumsfeld in Stuff Happens beyond their completeness" (National Post 9 Sept 2011).
His many television appearances include a recurring role as teacher Clive Pettibone in Road to Avonlea. Film credits include Paul Quarrington's Moon and Mann and A Man's Life (2001 Montreal Film Festival); 2001: A Space Travesty with Leslie Nielsen; and Washed Up, written and directed by Michael DiCarlo.
David Fox in The Price.
Photo by Cylla von Tiedemann
He was the recipient of a Sterling Award for his role in Paul Quarrington's The Invention of Poetry, and of the Dora Mavor Moore Award for his role in the 1999 production of The Drawer Boy at Theatre Passe Muraille. He received the Order of Canada for his contributions to new Canadian plays.
Source: James DeFelice, Oxford Companion to Canadian Theatre, eds. Eugene Benson and L.W. Conolly, Toronto: Oxford UP, 1989.
Profile by Anne Nothof, Athabasca University.
Last updated 2021-11-15