Quiet in the Land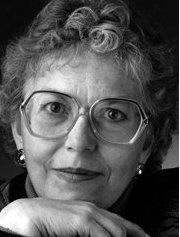 Anne Chislett
Drama in two acts by Anne Chislett, commissioned by Janet Amos, the Artistic Director of Blyth Festival in 1980, and premiered at Blyth July 3, 1981. The cast included: Christy Bauman, an Amish farmer, played by David Fox; Jake Bauman (Yock), his son, (Keith Thomas); Hannah Bauman, Christy's mother (Beth Amos); Zepp Brubacher, the deacon of the congregation, (Sam Robinson); Lydie Brubacher, Zepp's wife (Janet Amos); Katie Brubacher, Zepp's oldest daughter and Jake's love interest (Kate Trotter); Menno Miller, a friend of Jake's (William Dunlop). The director was Guy Sprung; set design by John Ferguson.
Quiet in the Land was a "phenomenal success" (Janet Amos, Foreword to published play), and revived for a longer run in 1982; then remounted at Blyth in 1997, with David Fox reprising the role of Christy Bauman, and Jerry Franken as Zepp Brubacher; directed by Paul Lampert, designed by John Ferguson. The play was subsequently presented at theatres across the country including Toronto Free Theatre (1982), Centaur Theatre, and Stratford Festival (2003). It was the winner of a Chalmers Award (1982) and the Governor Generalís Award (1983).
The play is set in a farming area near Kitchener, Ontario in 1917 and 1918. A young Amish man brings about a crisis in his pacifist community when he decides to enlist during WWI. On his return, having killed a German in the war, he must deal with his father and his girlfriend who are devastated by what he has done. All must make choices and the final one for Jake is unavoidable: he leaves the Amish community. Katie has married his friend, Menno, and stays in the community; Christy reasserts his traditional beliefs and refuses a reconciliation. Quiet in the Land considers the complexities and contradictions in an Amish community struggling to maintain way of life in a changing world. It was published by Coach House Press in 1983. For many years, it was a popular choice for study in Canadian high schools and universities.
Commentary by Anne Nothof.
Last updated 2021-08-31