Casabonne, Jean-Francois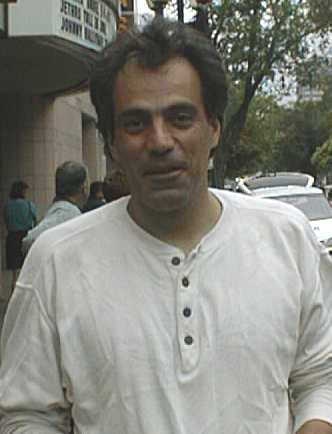 Jean-Francois Casabonne
Quebec-based actor. Jean-Francois Casabonne worked as a teacher for disabled people and for children with psychological difficulties before entering the Conservatoire d'Art dramatique de Montréal at 27 years old. He has worked virtually non-stop, in theatre, since his graduation in 1988.
He has been seen in lead roles in film and on television, but concentrates most of his artistic attentions on the theatre. "I took the decision that I was giving my life to theatre," he has said.
He has acted in productions at Espace Go (Les Combustibles, 1996 and Le Triomphe de L'Amour, 1995); Théâtre les gens d'en bas bas (Le Cygne, 1994); Théâtre du Nouveau Monde/TNM (Cyrano de Bergerac, 1995); Nouvelle Compagnie Théâtrale (Comme il vous plaira/As You Like It, 1995); Compagnie Jean-Duceppe (Vol au-dessus d'un nid de coucou/One Flew Over The Cuckoo's Nest, 1992); and Théâtre du Rideau Vert (Cinq Nôs modernes, 1992). He performed in the Quat'Sous production of Jes suis une mouette (non ce n'est pas ça) (January, 1999), Espace Go's Le roi se meurt(April, 1999); TNM's La Cerisaie/The Cherry Orchard (March, 2000); and Théâtre d'Aujourd'hui's world premiere of Dominic Champagne's La Caverne (April, 2001).
Casabonne's performances are marked by an elegant presence, emotional intensity, and a solid focus.
For recent performances see: https://www.agencegoodwin.com/artistes/jean-francois-casabonne.
Profile by Gaetan Charlebois
Last updated 2020-09-03