Castle, Corey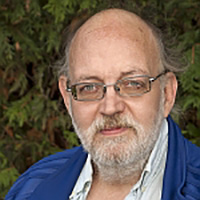 Corey Castle
Quebec-based director specializing in musical theatre and musical reviews. He was born in Winnipeg, Manitoba, and went to Montreal (where he still lives) in 1981. He is a graduate of the American Musical and Dramatic Academy in New York.
Corey Castle has directed large-cast productions for Montreal's largest amateur company, Lyric Theatre, including The King and I, The Music Man and Barnum. He also directed a production of Patience for the Montreal West Operatic Society in 2000.
He has directed several times at Centaur Theatre, including Cabaret and the musical reviews Blokes, Blokes Deux/Two and Troubadours Through Time.
He has also directed productions of children's theatre, notably for Montreal's Geordie Theatre: From You to Us to You 1, 2 & 3 which toured Quebec and Ontario schools and performed at the Edmonton Fringe, the National Arts Centre and the Saidye Bronfman Centre.
More recently, he directed The Memory of Water for Theatre 317 in Montreal. For Lakeshore Players Dorval, a community theatre with a history of over 50 years, he directed Shakespeare in Hollywood (2015), and Tartuffe (2017).
Profile by Gaetan Charlebois and Anne Nothof
Last updated 2019-01-31