Celle-là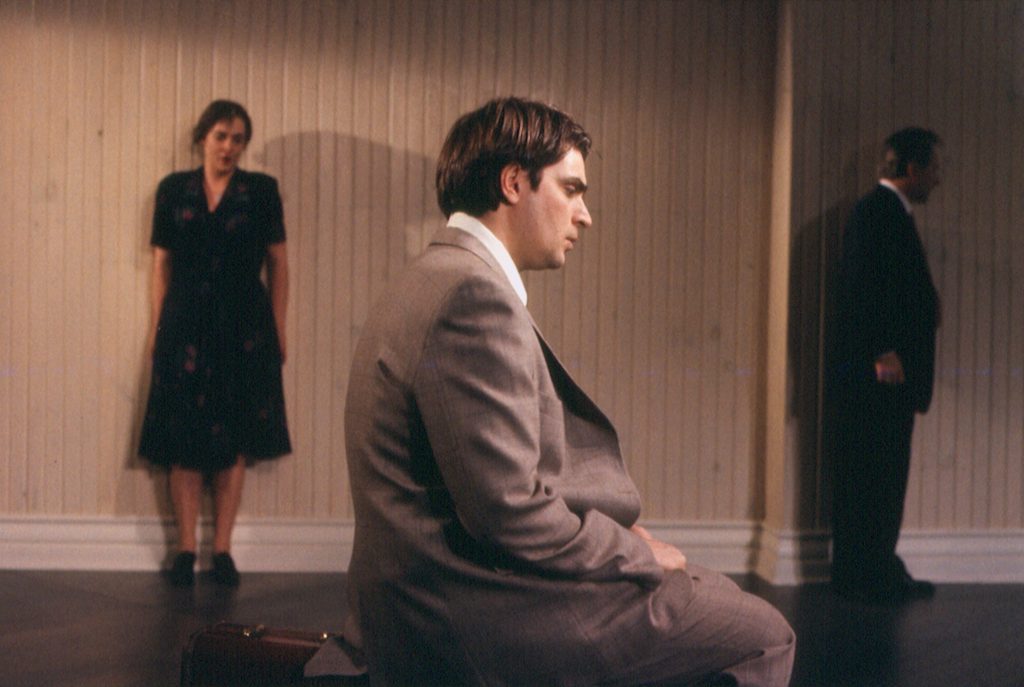 A Production photo for Celle-la, Espace Go 1993.
Drama by Daniel Danis, workshopped at Nouvelle Compagnie Théâtrale / Théâtre Denise-Pelletier, February 1991 and the Centre des auteurs dramatiques, October 1991. Celle-là ou les statues de rien premiered at Espace Go, January 12, 1993, directed by Louise Laprade, with set by Stéphane Roy, costumes by François Barbeau, lights by Michel Beaulieu, featuring Isabelle Miquelon, Jean-François Pichette and Marc Legault. It was translated by Linda Gaboriau as That Woman in 1994, and subsequently performed in French and English across Canada, including at Théâtre Périscope (October, 1999). Celle-là was performed by Theatre Cryptic in Glasgow, then at the Edinburgh Festival in 1997. It was presented in Geneva, Switzerland, in February 2000.
In twenty-four incisive snapshots, the tragic story of three people unfolds in broad, sweeping monologues which create a polyphony of voices. They exist wholly in terms of their language. The work takes place in an empty apartment in the past and the present as a distraught Mother, a mentally handicapped Son, and an Old Man who regards them and comments, relive the events which marked their lives and changed their destinies. At the centre of the work is a mystery: an event that ruined everything.
Celle-là established Danis as a playwright to watch carefully; the promise was fulfilled with his subsequent work Cendres de cailloux).
Commentary by Gaetan Charlebois and Anne Nothof.
Last updated 2020-09-14