Gaboriau, Linda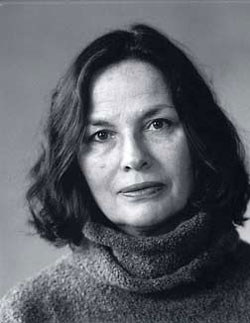 Linda Gaboriau
Prolific and highly regarded translator and dramaturge, born in Boston, and since 1963 based in Montreal Quebec. Linda Gaboriau studied French language and literature at McGill University, and then freelanced as a journalist for the CBC and the Montreal Gazette.
She has translated over 125 plays and novels by some of Quebec's most prominent writers including Michel Marc Bouchard (Les Feluettes, as Lilies; L'Histoire de l'oie as The Tale of Teeka, Les Muses orphelines as The Orphan Muses , Le voyage du couronnement as The Coronation Voyage), and Le Peintre des madones ou la Naisance d'un tableau as The Madonna Painter. She has also translated the works of Normand Chaurette (Fragments d'une lettre d'adieu lus par des géologues as Fragments of a Farewell Letter Read by Geologists; Les Reines as The Queens; and Je vous écris du Caire as All the Verdis of Venice). She has translated René-Daniel Dubois' Being at Home with Claude; Michel Garneau's Guerriers as Warriors; Jovette Marchessault's Voyage magnifique d'Emily Carr as The Magnificent Voyage of Emily Carr; Michel Tremblay's Encore une fois, si vous le permettezas For the Pleasure of Seeing Her Again; Wajdi Mouawad's Incendies as Scorched and Tous des oiseaux as Birds of a Kind; and Larry Tremblay's collection of short stories entitled Piercing.
The translations have been widely produced and published. They are marked by a complete understanding of the musicality of the original and an elegant loyalty to the text.
She also co-wrote the screenplay for the film of Lilies, directed by John Greyson.
In 1996 Linda Gaboriau received the Governor General's Award for her translation of Daniel Danis' Cendres de cailloux as Stones and Ashes. She won a second Governor General's Award for her translation of Mouawad's Forêts in 2010; and a third for her translation of Tous les oiseaux as Birds of a Kind in 2019. In 1999 she received a Masque Award for her translation of The Orphan Muses. In June, 2000, For the Pleasure won a Dora Mavor Moore Award. She was named a Member of the Order of Canada in 2015.
Gaboriau is founding director of the Banff International Literary Translation Centre at the Banff Centre for the Arts, where she directed numerous translation residencies and international exchange projects. She is the coordinator in charge of circulating translations for the Centre des auteurs dramatiques.
She has one daughter, Melissa Auf der Maur (once bass guitar performer with Courtney Love's band Hole and Smashing Pumpkins, and now soloist and photographer).
Profile by Gaetan Charlebois and Anne Nothof.
Last updated 2019-10-31