Rogers, Clarke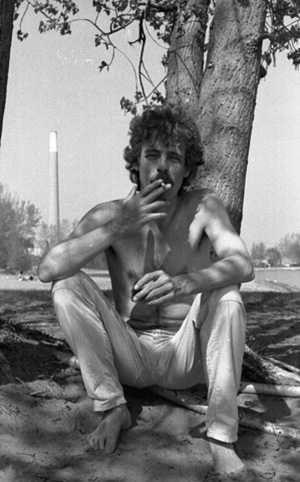 Clarke Rogers. Photo by Rae Berniese Johnson.
Director/playwright and Artistic Director of Theatre Passe Muraille (1982-87). He was also Artistic Director for Theatre Calgary (half-season, 1971). He was born April 15, 1948; died in 1996 in Flesherton, Ontario.
Clarke Rogers is especially remembered for having launched the career of Judith Thompson (whose The Crackwalker he directed at Passe Muraille). His name is also associated with the careers of Sally Clark and Linda Griffiths.
Last updated 2020-11-06