Connolly, David W.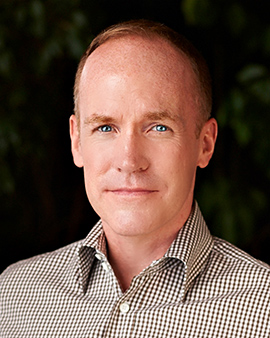 David W. Connolly
Canadian choreographer, director and actor born in 1968 in Sydney, Nova Scotia. Although he has used prosthetic legs since childhood, David W. Connolly has performed on Broadway and helmed the Canadian regional theatre premieres of Disney's Newsies, Priscilla, Queen of the Desert, Mamma Mia! and High School Musical. He has collaborated with theatre-makers across Canada: from Theatre Under the Stars in Vancouver, Persephone Theatre, Stage West, Theatre Aquarius , Mirvish productions, Drayton Entertainment Company to Neptune Theatre in Halifax. Since 2014, he has been the Associate Artistic Director of Drayton Entertainment, one of Canada's largest not-for-profit professional theatre companies, where he choreographed the world premiere of Marathon of Hope: The Terry Fox Musical.
After graduating from Sheridan College with an Honours Bachelor Degree in Musical Theatre Performance, Connolly was cast in a revival of the musical Shenandoah on Broadway. He then became a member of the Stratford Festival, where he was awarded a Tyrone Guthrie Scholarship. As an actor, he worked with Canadian directors and choreographers such as Alan Lund, Brian MacDonald, Brian Foley, Tibor Feheregyhazi, Kelly Robinson, Alex Mustakas, and Caroline Smith. Notable roles included Tommy in Brigadoon (Rainbow Stage), Seymour in Little Shop of Horrors (Persephone), and the Prince in A Fairy's Tale (Lighthouse Festival).
Connolly directed and choreographed seven musicals at the famed Stagedoor Manor Performing Arts School in New York, and in 1995 moved to Los Angeles, where he spent seven years working as an Associate Producer at Anita Mann Productions. Projects included Jerry Lewis Muscular Dystrophy Association Telethon and three years as an Associate Choreographer for the Miss America Pageant. During his years of involvement, the pageant earned an Emmy Award for Outstanding Choreography.
He began working again in Canada as Associate Choreographer for the mini-series Life with Judy Garland: Me and My Shadows. Shortly afterwards, he choreographed the Deepa Mehta films Bollywood/Hollywood and The Republic of Love, continuing to direct and choreograph musicals, commercials, and music videos. He cast the CBC children's show The Doodlebops, and served as the show's only choreographer and co-director. He has frequently worked for CBC on other projects including The Moblees Series, The Canadian Country Music Awards, Andrew Lloyd Webber's How Do You Solve a Problem Like Maria? and A Season of Song: The Canadian Tenors and Friends.
He was the choreographer of the musical version of The First Wives Club, which played at The Oriental Theatre in Chicago. During his twelve years as creative co-producer and choreographer of Fashion Cares, David choreographed for Katy Perry, kd lang, Patti LaBelle, Sarah Brightman, Elton John and others. He was the Director of Pauletta Washington and Diane Louie's United Nations Development Programme initiative concert, Chronicle, which culminated in a performance at the United Nations General Assembly Hall.
He is a member of The Directors Guild of Canada, ACTRA, Equity, and The Stage Directors and Choreographers Society.
Dance Magazine wrote, "David's life demonstrates the quintessential balancing act between career and community service." The Premier of Ontario awarded him Canada's Award of Excellence for outstanding contributions to the field of applied arts and community service. He is an official ambassador for both The War Amps' Child Amputee Program and The Shriner's Hospitals for Children, with the proceeds of his solo album, If You Believe, benefitting the hospital.
Last updated 2019-07-09