Coutu, Angèle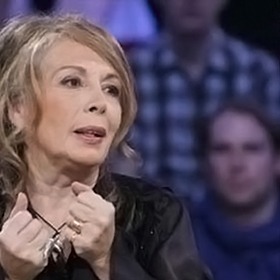 Angèle Coutu
Versatile Quebec-based actor who has performed in over sixty theatrical productions across the province, and extensively on television series, for which she has won multiple awards. Angèle Coutu was born in 1946, the daughter of actor Jean Coutu. She is a graduate of the Conservatoire d'art dramatique de Montréal.
She has a truly stunning range and has performed in a wide variety of plays, including: Michel Tremblay's Le vraie monde? and Les Belles-soeurs; Michel Marc Bouchard's Les grandes chaleurs; Euripides' Les Troyennes/Trojan Women; the Nouvelle Compagnie Théâtrale / Théâtre Denise-Pelletier's production of Agatha Christie's Dix petits négres/Ten Little Indians; and the lead in the Théâtre la Licorne's production of Wilde's Salome, directed by Alexandre Hausvater.
Profile by Gaetan Charlebois.
Last updated 2020-04-17