Ritter, Erika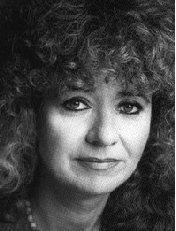 Erika Ritter
Playwright born in Regina, Saskatchewan, April 26, 1948.
She studied drama at McGill University (B.A. 1968) and at the University of Toronto Graduate Centre for Drama (M.A. 1970). After marrying, she returned to Montreal to teach at Loyola College, where her first play, A Visitor from Charleston, was performed (professionally produced at the Manitoba Theatre Workshop in 1976).
In 1974, after her marriage broke up, she moved back to Toronto, writing magazine articles and stories. After attending a playwrights' workshop at the Tarragon Theatre in 1976, she turned her attention to theatre. Her biting comedy, The Splits (premiered at Toronto Free Theatre 1978, directed by Paula Sperdakos) focuses on the aftermath of a marital breakdown, the protagonist attempting to free herself from her crippling emotional dependencies.
Winter, 1671 (Toronto Arts Productions 1979, dir. Leon Major) is an historical play which examines the marital problems of three women.
Her most produced play is Automatic Pilot (premiered at Adelaide Court Theatre 1980, directed by Bill Lane), a satiric look at a woman in the stand-up comedy business. The work won the Chalmers Award in 1980, and has been produced across Canada and abroad.
Her other plays include: The Passing Scene (Tarragon Theatre 1982, dir. Bill Lane), Murder at McQueen (Tarragon 1986, dir. Jackie Maxwell), Road to Hell (Lunchbox Theatre, Calgary, 1993, dir. Lane).
She has also written extensively for CBC radio, including an adaptation of Automatic Pilot that won the 1982 ACTRA Award for radio drama. She has hosted the shows Dayshift and Aircraft for CBC radio, as well as being a guest host of several CBC programs.
She has published three collections of comic essays: Urban Scrawl (1984), Ritter in Residence (1991), and The Great Big Book of Guys (2004), as well as a novel, The Hidden Life of Humans (1997).
She has been writer-in-residence at Concordia University and Smith College, and was the first playwright-in-residence at the Stratford Festival (1985). She is also an adept public speaker/performer. In November 2006, she performed "Ladies' Men" with singer Carole Warren at the Words Aloud 3 Festival in Durham, Ontario.
She has said of her work, "If there is a common theme among [my] characters, it's the desire to have a kind of integrity. They make choices that run against the grain. If all the encouragement is towards selling out, towards making things easy, towards going for the bucks, there's something in these characters that wants to go the other way."
According to drama critic Jerry Wasserman, "The characters in Ritter's plays occupy the same precarious comic ground. . . Most of her plays feature a marriage in which a woman is victimized by her husband's inadequacies and has to learn to cope with her own. . . The singles life after a separation means guilt, insecurity, and confusing new codes of sexual behaviour. But, like marriage itself in Ritter's cosmology, it has to be faced as one of the rites of passage of the contemporary urban female."
Erika Ritter mostly lives in Toronto.
website: http://erikaritter.com/
Source: Jerry Wasserman. "Erika Ritter," Modern Canadian Plays Vol. I. 3rd ed. Vancouver: Talonbooks, 1993.
Last updated 2016-09-15