Automatic Pilot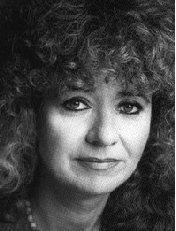 Erika Ritter
Comedy in two acts by Erika Ritter premiered by the New Theatre at the Adelaide Court Theatre, Toronto, January 17, 1980, directed by Bill Lane, designed by Roderick Hiller, with Fiona Reid, Geoffrey Bowes, John Evans and Patrick Young. Winner of the 1980 Chalmers Award. Subsequently performed at several theatres across the country including at the Bastion Theatre (Victoria) and Theatre Calgary. It has become somewhat of a Canadian classic.
A stand-up comic marries a man she finds out is gay, ends up (after a drunk) in a stranger's bed and tries to convince the stranger's brother that she had a great time, then falls in love with the brother and promptly dumps him when she discovers he is too nice. Worse, she finds that unhappiness is the source of her creative and comic powers.
Called by Scene Changes "a fine play" and by the Vancouver Sun "a sharp, reverberating and effective piece of dramatic writing that hits hard," the work was eventually transferred from the small Adelaide Court to the Bayview and became a commercial success.
Automatic Pilot is dated for two reasons: the central character is rendered unlikeable by her constant baiting of her gay ex-husband (who, although he hurt her has at least discovered his true self which she never does) and she is not redeemed by her standup act (the creation for which she must suffer...and make others suffer) simply because it isn't all that funny. Ritter worked standup to research the play.
Readings: Automatic Pilot, Erika Ritter, 1991, Playwrights Canada Press, Toronto.
Commentary by Gaetan Charlebois
Last updated 2016-09-15