Giroux, Germaine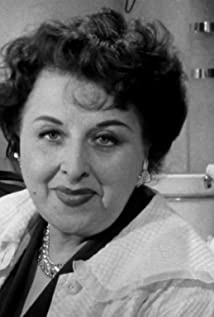 Germaine Giroux
Quebec actor, sister of Antoinette Giroux, born in 1902 in Saint-Henri; died in 1975.
She studied at Conservatoire Lassalle and appeared at the Orpheum and Monument National. After a successful career in New York, she returned to Montreal in 1931 to join Fred Barry's troupe and appeared often opposite her sister. Among the companies where she acted was the Théâtre du Rideau Vert (Assassins associés, 1966 with her sister, En rire...et en couleurs, 1966, L'Oiseau bleu, and La poudre aux yeux, both in 1967).
Despite a long career, she may always be remembered as having taken the leap into modern Quebec theatre by appearing in the premiere production of Michel Tremblay's Les Belles-soeurs in 1968.
She also performed on radio and in film.
Profile by Gaetan Charlebois
Last updated 2021-01-08