Glassco, Bill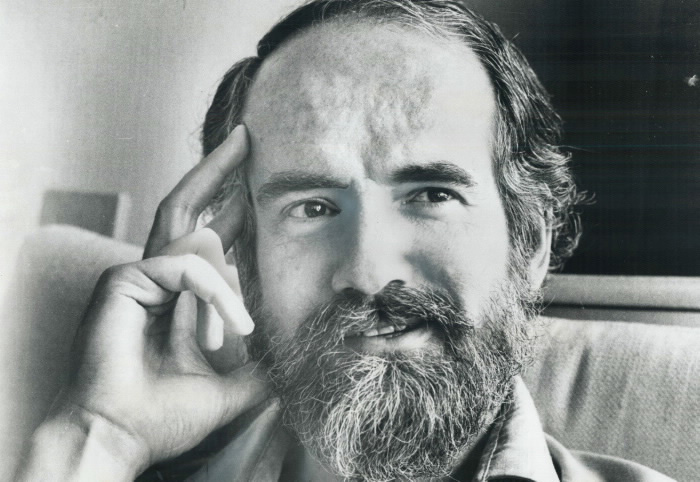 Bill Glassco. Photo courtesy of Toronto Public Library.
Director and founder/artistic director of the Tarragon Theatre, who was instrumental in the development of a Canadian theatre culture. He was born in Quebec City, Quebec on August 30, 1935, and died September 13, 2004 of throat cancer.
After his studies at Ridley College, Princeton and Oxford, he taught English at the University of Toronto. He left teaching to study acting and directing in New York before returning to Canada in 1969 and, with his wife Jane Gordon, he founded Tarragon Theatre in 1971.
From the company's first production, David Freeman's Creeps (which Glassco had previously directed at Factory Theatre), it became clear that he had a clear commitment to the development of Canadian drama and the nurturing of the nation's dramatists. He formed a long professional bond with writer David French, directed most of his premieres at Tarragon, and brought Michel Tremblay to anglophone stages by first translating (often with John Van Burek) and then directing his works.
Glassco went on to become artistic director of CentreStage in 1985, then merged the company with Toronto Free Theatre to form Canadian Stage. After leaving Canadian Stage, he freelanced and directed both in theatre and opera. He became associated with the works of Michel Marc Bouchard, directing many translations in summer theatre in Quebec. He directed Paul Quarrington's Dying is Easy at the 1999 edition of playRites in Calgary. He also taught at the National Theatre School of Canada.
In 1999, Glassco created the Montreal Young Company which presented its premiere season at the Saidye Bronfman Centre in February, 2000 (including Measure for Measure, directed by Glassco). In November 2001, he returned to Tarragon to direct another David French play, Soldier's Heart.
Glassco called the impulse behind his work the need for a "celebratory communication" with the audience.
He was an officer of the Order of Canada and won a Dora Mavor Moore Award in 1984 for Cloud Nine, and a Sterling Award in 1989, for Nothing Sacred. In 1995, he received the Toronto Drama Bench Award for Distinguished Contribution to Canadian Theatre. In September, 2000, the Montreal Young Company won the Montreal English Critics Circle Award for best ensemble for its first season.
An archival collection on this subject is available at the Toronto Reference Library.
Profile by Gaetan Charlebois. Additional information provided by Christopher Hoile.
Last updated 2021-01-08