Inglis, Heather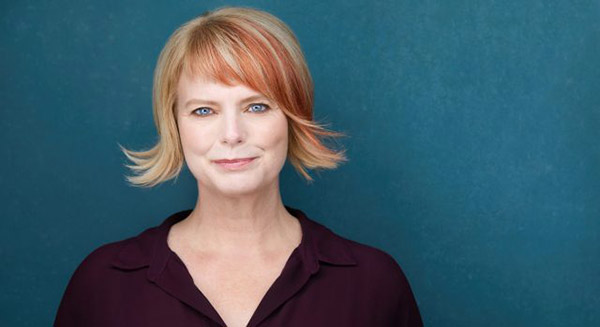 Heather Inglis. Photo credit: Ryan Parker.
Director, producer, dramaturge and educator, based in Edmonton, Alberta, who has worked in theatres across Canada. Heather Inglis was born in Edmonton, and has a B.A.with a drama specialty from the University of Alberta. She is also a graduate of the National Theatre School of Canada (1992).
Heather Inglis is the founder and Artistic Director of Theatre Yes from 2001 to 2019, for which she directed productions of over forty innovative new works in site specific locations, often in collaboration with other theatre companies across Canada: including The National Elevator Project (2013-14), and Anxiety (2016).
In November, 2019, Inglis was appointed Artistic Producer of Workshop West Theatre. She will exercise its mandate to fund, support, and advance Canadian playwrights with a focus on Edmonton writers. "Workshop West will continue to reach out to distinct and underserved communities, striving to listen, remove barriers, and include diverse artists."
She is the Resident Dramaturg (North) of Alberta Playwrights Network, and has taught at the Universities of Alberta, Calgary, and Saskatchewan, and for the Citadel Theatre Young Playwrights Company, among others.
Inglis is a recipient of a 2014 Lieutenant Governor of Alberta Arts Award for her contribution to Alberta theatre; the Edmonton Artists' Trust Fund Celebration of Women in the Arts Award (twice); and the Telus Courage to Innovate Award at the Mayor's Evening of the Arts. Eight of her productions have been nominated for Elizabeth Sterling Haynes Awards, including six nominations for Outstanding Independent Production and nominations for Outstanding Director and Outstanding Fringe Director. Theatre Yes was honoured with 2014 Special Elizabeth Sterling Haynes Award for Outstanding Innovation in Theatre for the creation and production of The National Elevator Project. In 2013, she was cited for "Excellence in Artistic Direction" at the 26th Annual Mayor's Celebration of the Arts, hosted by the Professional Arts Coalition of Edmonton. In 2019, she was nominated for the Playwrights Guild of Canada's Bra D'Or Award, recognizing her support and promotion of Canadian women playwrights through Theatre Yes.
Website: www.heatheringlis.net
Last updated 2019-11-13