Legris, Pierre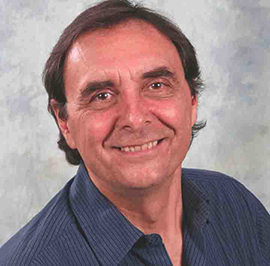 Pierre Legris
Quebec-based translator/actor particularly noted for his transformations of the works of American writers David Mamet, including Oleanna (Théâtre de Quat'Sous, 1994), Glengarry Glen Ross (Théâtre la Licorne, 1990), American Buffalo (À Tour de Rôle, 1989); and Sam Shepherd, including Arrêter le mensonge/A Lie of the Mind (Nouvelle Compagnie Théâtrale / Théâtre Denise-Pelletier, 1993), Savage/Love (Pigeons International, 1993), True West (Nouvelle Compagnie Théâtrale, 1994).
Pierre Legris has a profound understanding of American idiom, and his translations are virtually seamless with the high tension maintained.
He has also written a play, Gilmore, que vaut la vie d'un homme (Théâtre de la Licorne, 1993), adapted from the letters of executed murderer Gary Gilmore. In 1999, he translated Rahul Varma's Counter Offence as L'Affaire Farhadi (La Licorne).
Legris has also acted on stage, television and film.
Profile by Gaetan Charlebois
Last updated 2020-04-17