Leyrac, Monique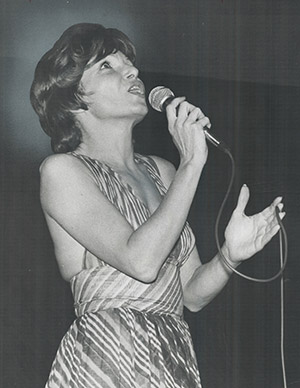 Monique Leyrac
Actor/singer born Monique Tremblay in Rosemont, an impoverished community in Montreal, Quebec, February 26,1928; she died December 15, 2015 at the age of 91.
Monique Leyrac left school at 13, and worked in a factory at 15. She studied singing and acting with her mentor, Jeanne Maubourg, a program host for CBC radio, and after WWII sang in a Montreal cabaret owned by the Mafia. In the 1950s, she sang in Paris clubs, and when she returned to Quebec, she was a pop diva.
Her acting career on radio and stage included appearances at the Stratford Festival in the Brecht/Weill works. She acted at several Montreal theatres, notably the Théâtre du Rideau Vert (L'Idiote, 1962; Le fils d'Achille, 1963).
Leyrac won the grand prize at the Festival of Song in Sopot, Poland in 1965 with Gilles Vigneault's Mon Pays, and the theatre lost her for several years to her singing career.
In the 1980s, however, she returned to the stage with two one-woman shows: Nelligan (a tribute in song and poetry to the Quebec poet) and Divine Sarah (about Sarah Bernhardt). She performed in the world premiere of Michel Marc Bouchard's Le Voyage de couronnement at the Théâtre du Nouveau Monde in 1995. A tribute to her singing career, Monique avant Leyrac, was presented at Montreal's Corona Theatre in 2000.
In 1969 she was named an Officer of the Order of Canada. In 1997 she received the Governor General's Award; and in 2013, the Denise-Pelletier Award.
She was married to actor Jean Dalmain for 25 years (1952-77), with whom she had a daughter.
Profile by Gaetan Charlebois. Additional material from James Cullingham. Globe and Mail obituary, 3 Jan 2020.
Last updated 2020-03-23