Mills-Cockell, John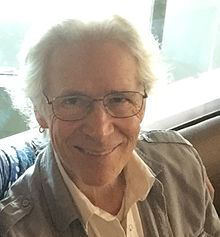 John Mills-Cockell
Composer, sound designer, John Mills-Cockell was born in Toronto, May 19, 1943. He studied composition and electronic music at the University of Toronto, and has been a guest composer at the National Theatre School of Canada, the University of Victoria Department of Fine Arts, and Fanshawe College. He has received various bursaries from the Canada Council, as well as the BMI award for young composers.
Mills-Cockell has composed over one hundred scores for plays produced across Canada. Recent theatrical work includes Coronation Voyage by Michel Marc Bouchard directed by Marti Maraden at the National Arts Centre (2000), All's Well That Ends Well directed by Marti Maraden at NAC, Atlantis by Maureen Hunter directed by Glynis Leyshon at Vancouver Playhouse (1998), Skylight directed by Bill Dow at Vancouver Playhouse, Peer Gynt directed by Brian Richmond at Phoenix Theatre, Victoria, The Taming of the Shrew directed by Alisa Palmer at Phoenix Theatre, and He Who Gets Slapped directed by Brian Richmond also at Phoenix.
Other theatrical credits include nine productions of The Dream In High Park for Canadian Stage in Toronto, Hamlet directed by Guy Sprung at Toronto Free Theatre, Of The Fields, Lately directed by Bill Glassco at Bluma Appel Theatre in Toronto, In The Jungle Of Cities directed by Guy Sprung at Toronto Free Theatre. Mills-Cockell has also contributed to the original musicals Donut City by Douglas Rodger, Victor Jara Alive! by Ken Gass, and Xenophia!! by Robert Garfat.
He has numerous credits for film scores, both dramatic features and documentaries, as well as many television shows. His most recent film score is for Exchange, a dramatic short by William Davis (November, 2002). He has many original albums including Syrinx' Long Lost Relatives, and more recently a new commissioned work, Concerto Of Deliverance released on CD in February, 2004. In 1994, he was commissioned to provide a large recorded score as part of Michael Hayden's Heaven installation in the Glasgow Museum of Modern Art.
Other experience includes composing music for dance with the National Ballet Of Canada, Royal Winnipeg Ballet and Toronto Dance Theatre. He has numerous credits for radio scores including Man & Superman produced by William Davis, Wacousta produced by Bill Howell, The Tempest produced by Henry Tarvainen, King Lear produced by John Juliani, and Marco (an original musical) by Ken Gass.
Among his numerous accolades are an award for best music score for the Canadia Film & Television Awards, and Socan's Excellence in Canadian Music Award.
He currently lives on Vancouver Island.
Website: https://johnmillscockell.ca.
Last updated 2021-05-27