Mulgrave Road Theatre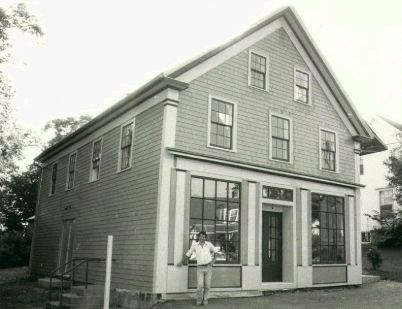 Mulgrave Road Theatre
Company founded in 1977 in Guysborough County, Nova Scotia, with the mandate to identify, develop, produce and promote theatre which resonates with Atlantic Canadians. Mulgrave Road is a touring company.
Pieces are developed in a variety of ways: commissioning, playwright-in-residence, on-site and distance dramaturgy, workshopping drafts, and premiere productions.
Early productions were primarily collective creations, including Business or Living (by 18 Atlantic playwrights). Other premiere productions include: I'm Assuming I'm Right by Frank MacDonald); From Fogarty's Cove by Ric Knowles; Battle Fatigue by Jenny Munday (1989); Marion Bridge by Daniel MacIvor (1998); Caribou by Michael Melski (1998); Three Stories Ocean View by Catherine Banks (2000); How it Works and Confession (2008), both by MacIvor. In 2011, Mulgrave Road's production of MacIvor's play Bingo! was nominated for seven Merritt Awards.
The 2015 Mulgrave Road production of Watching Glory Die by Judith Thompson toured to Saint John Theatre Company and Theatre New Brunswick.
Mulgrave Road is a member of the Professional Association of Canadian Theatres/PACT, the Nova Scotia Theatre Alliance and Arts Cape Breton. The company is supported by the Mulgrave Road Theatre Foundation.
The current artistic director is Emmy Alcorn.
Website: www.mulgraveroad.ca
Last updated 2015-11-16