Of the Fields, Lately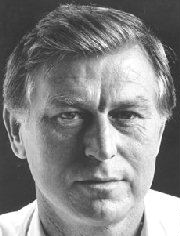 David French
Drama in two acts by David French, premiered at the Tarragon Theatre, 29 September, 1973, directed by Bill Glassco, set and costumes designed by Tiina Lipp, lighting by Bill Williams, featuring Tim Henry, Sean Sullivan, Florence Paterson and Sandy Webster. The work is the second in a series about a Newfoundland family, that have come to be known as the Mercer Plays (Leaving Home, Salt-Water Moon, 1949, Soldier's Heart).
Ben Mercer returns home to Toronto for his aunt's funeral to discover that his father has recently had a heart attack. Again, the complexities of the relationships in this turbulent but close family are revealed. Ben finally realizes that his father has been a profound influence in his life, one that will continue even after his death. The dialogue is idiomatic, funny, and lyrical, the style naturalistic, and the structure that of a "well-made play".
The work won the Chalmers Award and has been played in theatres across Canada and abroad.
The critical reaction to the play was positive, with the Globe and Mail calling the piece, "very fine." Urjo Kareda, then critic at the Toronto Star, wrote, "Like the first play, Of The Fields, Lately enfolds a simplicity of action which is both natural and deceptive. Through the uncommon honesty of his observation, the unfailing truth of his feeling, David French brings us to an understanding of the interrelation of death and pride, love and fury."
Of the Fields, Lately was revived by Soulpepper Theatre Company in 2009, with Kenneth Welsh as a memorable Jacob.
Reading: Anne Nothof. "David French and the Theatre of Speech," Canadian Drama 13.2 (1987): 216-223.
Commentary by Gaetan Charlebois
Last updated 2021-07-13