Palomino, Mercedes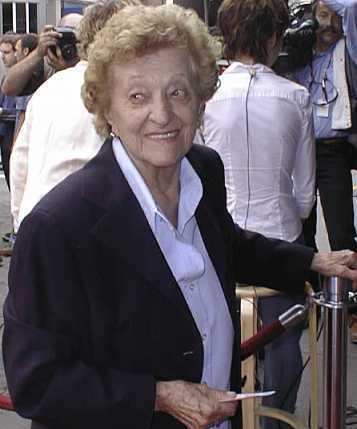 Mercedes Palomino
Chief administrator of Théâtre du Rideau Vert since its foundation, until her death in April 2006.
Born in Barcelona, Spain in 1913, she emigrated with her family to Argentina where, at five, she began to participate in theatre. She studied at the Conservatory of Dramatic Art of Argentina and began a career in journalism and radio. In the early 1940s she lived in Chile where she was an actor. After another move with her family to Peru, she became the head of the theatre section of Radio-Lima. In 1946, she worked for one year with the Columbia Broadcasting Corporation. A stint in Paris followed, where she was a reporter for La Prensa of Lima.
In 1948 she arrived in Montreal to do a series of reports about this country. However, she soon became producer of Spanish services for Radio Canada International. It was during a birthday party for Yvette Brind'Amour that they decided to create the Rideau Vert.
She was one of the most astute businesswomen in Canadian theatre and without her the company may not have survived as long it did. She was the perfect counterbalance to Brind'Amour's artistic sensibilities. Still possessing a pronounced Hispanic accent, she humourously admitted to having had a "laborious time" with the texts of the two plays that are perhaps most mentioned for putting her company on the map, Antonine Maillet's La Sagouine (in Acadian dialect) and Michel Tremblay's Les Belles-soeurs (in joual).
In 1983, she was admitted to the Order of Canada; in 1984 she was awarded Le Prix Victor-Morin; in 1991 - Le Prix Gascon-Thomas; in 1992 - Le Prix des arts de la scène du Gouverneur général; and in 1994 - Chevalier de l'Ordre national du Québec. In 1998, she brought in the Rideau Vert's 50th season with a new play by Tremblay (the smash hit Encore une fois, si vous le permettez). In 1999, she received a Masque Award for lifetime achievement.
She once said, "Listen up! You have to believe in what you do, love what you do. But you'll get nowhere if you don't work. You don't do anything half-way. If you're wrong, you start over."
Last updated 2010-04-12