Piggery Theatre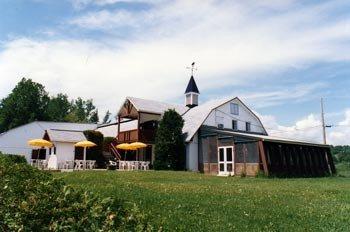 Piggery Theatre
Summer theatre in North Hatley, Quebec, founded in 1965 as an amateur house. It became professional in 1972. It is located in a pig barn donated by Mrs. Arthur Virgin, with a seating capacity of 250. At its beginning, it served as host to troupes from all over the province, but in 1973 formed its own troupe and presented works in English.
Along with popular summer fare and concerts, the Piggery also presented a wide range of Canadian works including plays by Norm Foster, GaŽtan Charlebois, and Allan Stratton.
From 1966 to 1970 it was managed by Monique Lepage. Artistic directors have included Perry Schneiderman, John Corbett, Greg Tuck, Douglas Campbell, and Sunil Mahtan. Actors who have performed in the hall include Eric Donkin, Monique Leyrac, Roland Laroche and Emma Stevens.
In 1998, the company undertook to exchange productions with summer theatres elsewhere in the country. In 2002 they turned to mounting works with a repertory company (including The Fantasticks, Twelfth Night and Tango).
The Piggery is now primarily a venue for concerts and murder-mysteries.
Website: www.piggery.com
Additional information provided by Shaynen Swaluk.
Last updated 2021-07-23