Donkin, Eric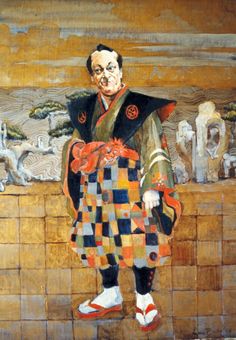 Eric Donkin as "Ko-Ko" in The Mikado
Highly-regarded character actor born in Liverpool, England in 1929; died in Stratford, Ontario in March 1998 of a heart attack while rehearsing Much Ado About Nothing. Eric Donkin emigrated to Montreal with his mother at the age of eleven months, following the death of his father. He began acting on radio at age 11. He worked at Montreal Repertory Theatre until moving to Toronto. In 1960 he relocated to Winnipeg to work with John Stephen Hirsch at the Manitoba Theatre Centre.
Donkin had played leads in many of the major houses across the country, including Neptune Theatre (Shakespeare's King Lear, 1977); Centaur Theatre (My Fair Lady, 1994); the National Arts Centre (Charles Dennis's Altman's Last Stand, 1983); the Young People's Theatre; and, of course, a 25-year association with the Stratford Festival. He toured to Europe and the former USSR in Stratford productions of Hamlet (Polonius); Molnar's The Guardsman; Wilde's The Importance of Being Earnest; Shakespeare's Cymbeline). He played Ko-Ko in the Stratford production of The Mikado (directed by Brian MacDonald) which played London's Old Vic and Broadway, for a total of 500 performances (1982-87, 1992).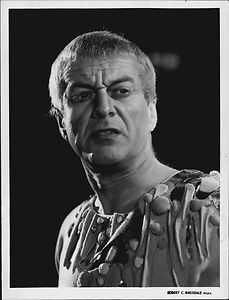 Eric Donkin as Julius Caesar
He also acted in television.
He was the recipient of a Dora Mavor Moore Award (1987) and a Tyrone Guthrie Award.
Profile by Gaetan Charlebois. Additional information provided by Lindy Cooksey.
Last updated 2022-04-25