Risk, Sydney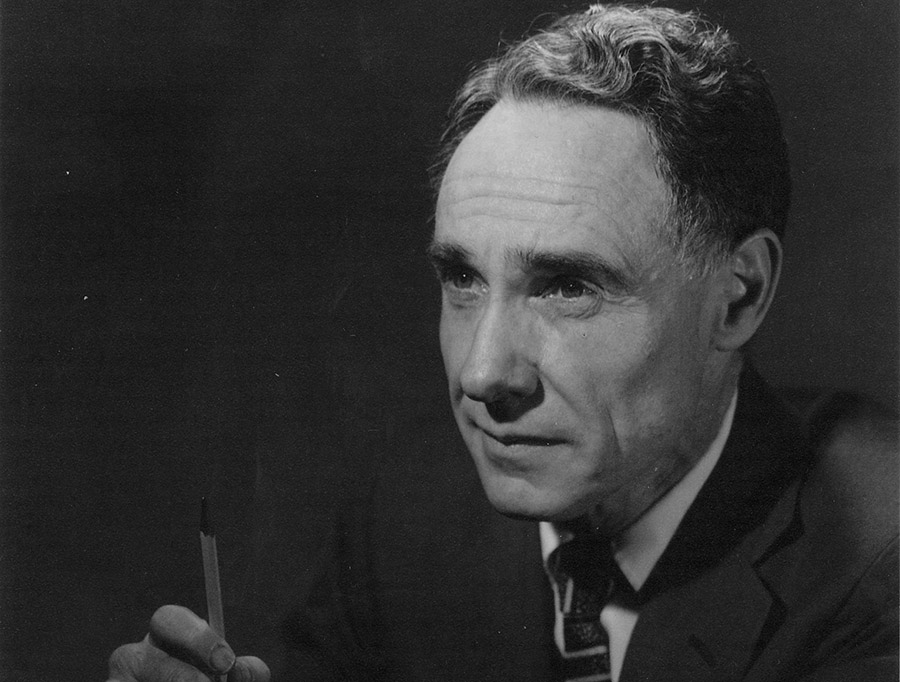 Sydney Risk
Director and actor Sydney Risk was born in Vancouver in 1908; died in 1985. He studied at the University of British Columbia, and acted in the Players Club, succeeding Frederic Wood as director in 1930. In 1933 he went to London to study acting at the Old Vic, under the direction of Tyrone Guthrie, returning to Canada in 1939 to become the University of Alberta Extension Department drama specialist until 1946. He obtained an M.A. in theatre at Cornell University in 1943 while on a Rockefeller Foundation Fellowship. During World War II he taught at the Banff School of Fine Arts (now Banff Centre for the Arts), and in 1946 he moved back to Vancouver to form a professional repertory theatre of Canadian actors, many of them former students from Alberta.
The Everyman Theatre offered young Canadian actors and playwrights a chance to do pursue their careers without having to leave the country, and committed to producing at least one Canadian play a year. It began as a touring company, producing three plays in 1947, including Elsie Park Gowan's The Last Caveman in seventy locations from Vancouver to Winnipeg.
In 1950 the theatre established itself in a studio theatre space on Main Street in Vancouver. Productions included Murder in the Cathedral by T.S. Eliot, and children's plays under the co-direction of Joy Coghill.
In 1952 it relocated to a larger theatre space, and attempted to draw audiences to pay the bills with imported "star" players. When his production of Jack Kirkland's adaptation of Erskine Caldwell's Tobacco Road was stopped by police, Risk resigned and closed his theatre. Until 1966 he taught drama at the University of British Columbia
Everyman was the first professional theatre company in western Canada following WWII. Many Canadian theatre artists began their careers their, including Ted Follows, Arthur Hill, Myra Benson, Peter Mannering, and Bruno Gerussi. It also enabled the founding of other companies, such as Totem Theatre (1951), and Holiday Children's Theatre (1953) by members of the Everyman company.
In 1986, the Sydney Risk Foundation was established by family and friends to commemorate his contributions to Canadian theatre: Sydneyriskfoundation.org
Source: James Hoffman. "Sydney Risk," Oxford Companion to Canadian Theatre. Eds. Eugene Benson and L.W. Conolly. Toronto: Oxford UP, 1989.
Last updated 2021-09-15