Sandler, Kat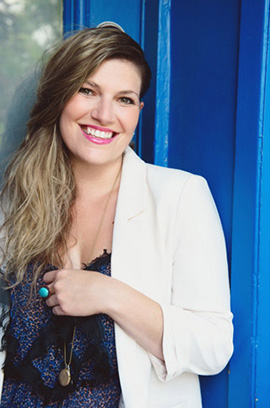 Kat Sandler
Playwright, director and the Artistic Director of Theatre Brouhaha, based in Toronto. Kat Sandler attended the University of Toronto School, where she wrote and directed a musical; and graduated from the Queen's University Drama Program. She then worked with Theatre Garantua in Toronto, which develops multi-faceted works.
Since 2012, she has directed nineteen of her own plays, including Toronto Best of Fringe hits Bright Lights, Punch Up, Help Yourself (winner of the New Play Contest), Delicacy (Summerworks Spotlight Award), and Liver, Cockfight and Retreat (Storefront Theatre).
She was a member of the Tarragon Playwrights Unit, where she developed Mustard (Dora Mavor Moore Award, Outstanding New Play). She is currently the Canada Council Playwright in Residence at Tarragon Theatre.
In Mustard (2016), the titular character is an imaginary friend of an angry teenage girl whose father has walked out, and mother is resorting to wine and drugs. But Mustard also has to come to terms with his own needs, and with the realization that his attempts to help can be limiting.
Bang, Bang was commissioned by Nina Lee Aquino and premiered at Factory Theatre in 2018 (dir. Sandler). This complex black comedy challenges a range of social issues – from racism to police brutality to artistic appropriation and responsibility. A young Black female cop has left the force after wounding an unarmed Black youth, and lives with her mother in a state of depression. The news story about the shooting has inspired a white playwright to write a play in which the youth dies. The hit play subsequently provides the basis for a Hollywood film. In a confrontation between playwright and cop, Sandler interrogates her own writing process in terms of exploitation and authenticity. Bang, Bang is published by Playwrights Canada Press (2019).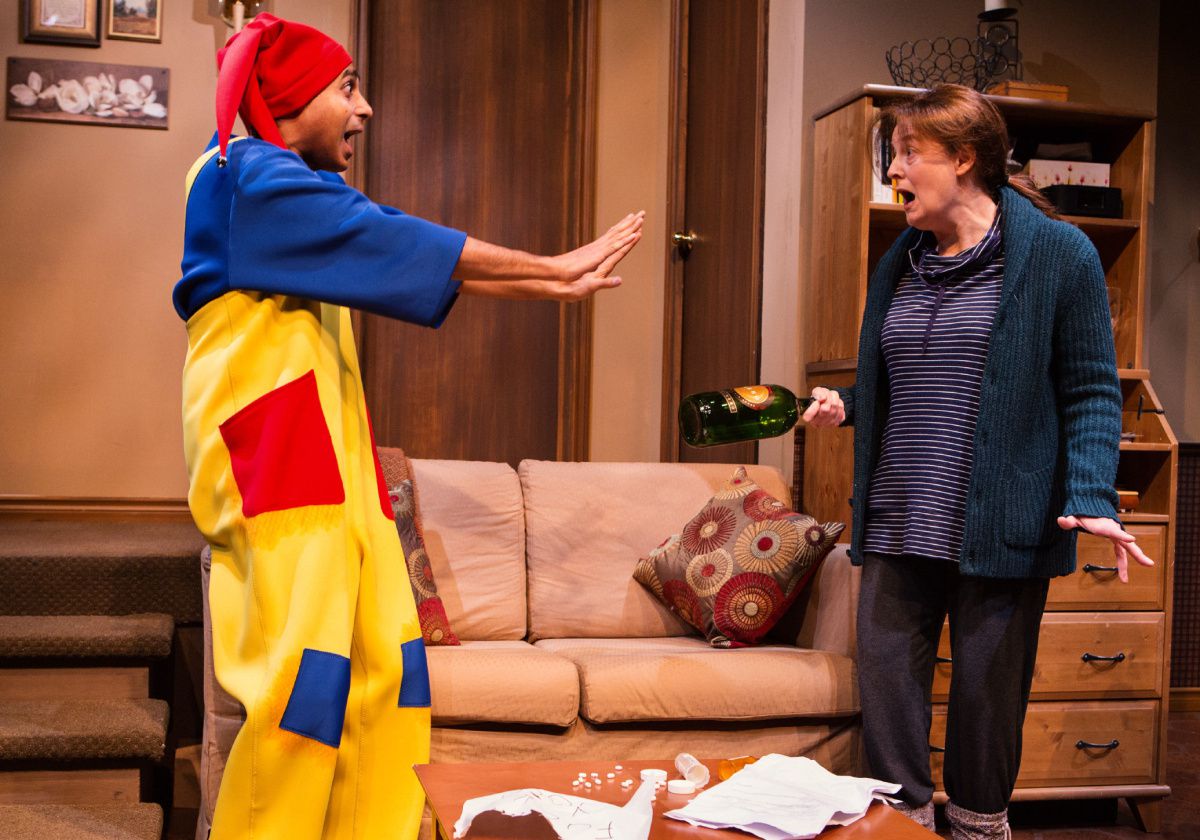 Mustard with Anand Rajaram and Sarah Dodd, Tarragon Theatre 2016. Photo by Cylla Von Tiedemann.
In March 2019, two linked comedies commissioned by the Citadel Theatre, enjoyed world premieres. Inspired by the juxtaposition of scenes in the farces of British playwright, Alan Ayckbourn, The Party and The Candidate were performed simultaneously by the same actors on the Maclab stage and in the Club, following the fraught career of a politician from candidacy to scandal. They were co-directed by Sandler and Daryl Cloran, and featured Martha Burns as the candidate.
Yaga premiered at the Tarragon Theatre in September 2019 (dir. Sandler), a black comedy about the Baba Yaga. In Slavic folklore, Baba Yaga is a supernatural being who appears as a deformed and/or ferocious-looking woman. She is an ambiguous creature, who may help or hinder those who encounter or seek her out; she may be an earth goddess, playing a maternal role, or a destroyer of evil. In Sandler's deconstruction of the witch stereotype, Yaga is Katherine, a sexy professor of osteology in her 60s, at a small-town university, "a woman with a formidable intellect, a Slavic bloodline and a proclivity for young male students" (Martin Morrow, Globe & Mail 26 Sept 19). Seana McKenna played a formidable Yaga, her ancient feisty mother, and a waitress with a black sense of humour.
Wildwoman premiered in October, 2023 at Soulpepper Theatre Company, part of "Her Words Festival" featuring female voices. Set in the sixteenth century in Europe, it portrays three women's struggles to survive in the French court of King Henry II.
In Sandler's surprising and startling plays, the dialogue is realistic, conversational, and layered, as the characters work through contentious conflicts. She prefers to direct her plays, so that she can continue to work on them during production.
Kat Sandler was the 2015 recipient of NOW Magazine's Audience Choice Award for Best Director and Best Playwright.
Profile by Anne Nothof, Athabasca University.
Last updated 2023-09-20