Mulcahy, Sean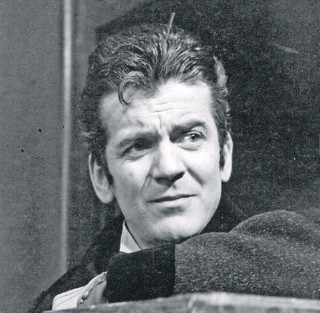 Sean Mulcahy
Actor and director, born in Bantry, County Cork Ireland in 1926, died December 30, 2018 in Toronto Ontario.
Sean Mulcahy was educated by the Christian brothers in Cork, and was introduced to the theatre by his father, who took him to see a play in Dublin. He studied with the Irish actor, W.G. Fay, known for his association with W.B. Yeats and the Abbey Theatre, which was instrumental in developing a strong conviction of the importance of a national theatre – a conviction that Mulcahy brought with him to Canada.
He served in the British Army and the Air Force during World War II, then spent three years with the Cheltenham Repertory Theatre in England before immigrating to Canada in 1957. He acted in radio drama with Andrew Allan, and on TV and film. He much preferred acting on the stage, however, particularly in Irish plays by Shaw, O'Casey, and Friel, which he also directed. He was co-artistic director of the Shaw Festival's first professional season, where his 1964 production of O'Casey's Shadow of a Gunman was critically acclaimed. He was Artistic Director of Montreal's Instant Theatre (1964-66), Edmonton's Citadel Theatre (1968-73), St Catharines' Press Theatre (1974-76), Barrie's Gryphon Theatre, and associate director of Fredericton's Beaverbrook Playhouse. In 1988, he was appointed AD of the Stephenville Theatre Festival in Newfoundland.
At the Citadel Theatre, he introduced ambitious works, including Philadelphia, Here I Come by Brian Friel in the 68/69 season, The Shadow of a Gunman by Sean O'Casey in 69/70, and a stunning production of The Quarefellow by Brendan Behan in 71/72. He also directed an English translation of Yesterday the Children were Dancing (Hier, les enfants dansaient) by Gratien Gelinas. Under his direction, Citadel on Wheels/Wings, was created and toured to schools and communities through northern Alberta and the Northwest Territories. Most of its productions were written or adapted by Canadian playwrights.
He was a strong supporter of ACTRA, and argued for the employment of Canadian actors in Canadian plays.
Mulcahy was the recipient of The Queen's Silver Jubilee Medal for his outstanding contribution to the Arts.
Sources: Eugene Benson. The Oxford Companion to Canadian Theatre, eds. Eugene Benson and L.W. Conolly. Toronto: Oxford University Press, 1989.
Fred Langan. "Canadian theatre powerhouse Sean Mulcahy was a fiery character, onstage and off," Globe and Mail 24 Jan 2018.
Profile by Anne Nothof, Athabasca University
Last updated 2018-01-29