Jacques, Stéphane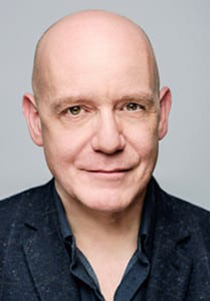 Stéphane Jacques
Montreal, Quebec-based actor who has been working continuously since graduating from the National Theatre School of Canada in 1991.
He began his career on the stage, performing in over one hundred plays: Nez à nez, which he co-created with Benoit Brière (Théâtre de Quat'Sous 1992-94); Ubu roi (Nouvelle Compagnie Théâtrale / Théâtre Denise-Pelletier), Contes urbains by Yvan Bienvenue, Willy Protagoras enfermé dans les toilettes, La poste populaire Russe, Comme en Alaska, Gagarin Way, Il n'y a plus rien, La Mélodie du Bonheur, Histoire de fous, Nom de domaine, Des couteaux dans les poules, and La puce à l'oreillamong.
Stéphane Jacques has also had a solid television and film career. He was critically acclaimed for his roles in the popular TV series Virginie (2002-2007 and 2010), and Une autre histoire (2020).
He was co-founder with Yvan Bienvenue of the Théâtre Urbi et Orbi in 1992.
Last updated 2020-04-23