Tager, Aron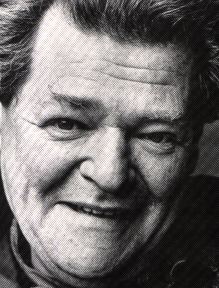 Actor, artist, and sculptor, born in Brooklyn, New York June 30, 1934; died February 28, 2019 at the age of 84. After an early acting career, he took a 25-year hiatus to sculpt, paint and write poetry, returning to the stage in Canada the early 1990s.
Since then, he has appeared in Robert Lepage's production for Infinitheatre of Echo at the Saidye Bronfman Centre. He also performed with the Company in L'Affaire Tartuffe. With Centaur Theatre he appeared in Arms and the Man, Broadway Bound, and Cat on a Hot Tin Roof. He performed in Blithe Spirit with Theatre Lac Brome; and in Teibele and Her Demon with Bulldog Theatre. He turned in a sterling performance in the Saidye Bronfman Centre production of Arthur Miller's The Price, directed by Marti Maraden (April, 1999). In March, 2000, he appeared in John Palmer's Singapore at Factory Theatre.
Aron Tager also appeared extensively on television and film, including voicing animated films for children. He is perhaps best known in the role of mad scientist Dr. Vink in the horror TV series Are You Afraid of the Dark? (1990-94).
He lived in Toronto, Ontario with his wife, actor Ann Page.
Website: https://arontagerart.wixsite.com/arontager
Profile by Gaetan Charlebois. Updated by Anne Nothof
Last updated 2021-11-25