Mighton, John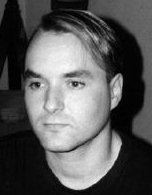 John Mighton
Playwright and teacher of mathematics, John Mighton was born in Hamilton, Ontario October 2, 1957. His early work as a writer was in poetry, inspired by the self-taught poet, Sylvia Plath. At the age of 28, while helping a friend solve a mathematics problem, he rediscovered the joy of numbers and studied for his doctorate in mathematics at the University of Toronto. He also has a Masters degree in philosophy from McMaster University. He was awarded an NSERC postdoctoral fellowship for research in mathematics at the Fields Institute, and has lectured in philosophy at McMaster University. He is currently a Fellow of the Fields Institute for Research in Mathematical Sciences.
He created the Junior Undiscovered Math Prodigies (JUMP) Project with a group of volunteers to help children learn mathematics, and published The Myth of Ability on the same subject. The interplay between imaginative and scientific impulses is a recurring theme in his work.
He has twice won the Dora Mavor Moore Award: for Scientific Americans (premiered at Theatre Passe Muraille 1988, directed by Kathleen Flaherty); and for A Short History of Night (Dark Horse Theatre, Vancouver, 1989, dir. David Wilson). He also won the Chalmers Award for A Short History of Night; and the Governor General's Award for the published text of Possible Worlds & A Short History of Night (Playwrights Canada Press, 1992), and for Half Life (Playwrights Canada Press 2005).
Possible Worlds premiered at Canadian Stage in 1990, directed by Peter Hinton. The protagonist believes that he lives in many worlds at the same time, and falls in love with different incarnations of the same woman, as detectives attempt to discover who is responsible for the murders of a series of intelligent individuals, and removed their brains. "Possible worlds" is also a metaphor for the many possible incarnations of lives through theatre. In 2001 the play was produced at the Finborough Theatre, London. It has been made into a film directed by Robert Lepage (2000).
Body and Soul premiered at Passe Muraille in 1994 and was directed by Diana Cave. The Little Years, first produced at Passe Muraille in 1995, explores the frustrations of a scientific girl prodigy in the 1950s, whose intellectual ambitions are thwarted by her family. A revised version played at the Stratford Festival in 2011, and at the Tarragon Theatre in 2012 to very positive reviews.
McGill Players' 2001 production of Body and Soul with Rebecca Lazarovic and Dave Greenwood, directed by Taliesin MacEnaney (photo: Sarah Lazarovic)
Half Life is an extraordinarily astute and sensitive portrait of old age. It explores the nature of memory and the ways in which it creates or obliterates reality through the relationship of an elderly man and woman in a nursing home, who believe they have met before as young people during the war. The affect of this relationship on their respective middle-aged son and daughter subtley exposes assumptions about old age, death, and the meaning of love. A visiting Reverend provides thoughtful, often darkly humorous, philosophical choric commentary. The play premiered at the Tarragon Theatre in 2005, co-produced by Necessary Angel Theatre Company, directed by Daniel Brooks, with Eric Peterson as Patrick and Carolyn Hetherington as Clara. The Necessary Angel North American tour of Half Life included Magnetic North Theatre Festival in Ottawa, Théâtre D'Ailleurs in Quebec, and Festival de théâtre des Amériques (now Festival TransAmériques in Montreal. In Scotland, the company produced the play at the Tron in Glasgow, and the Perth Theatre.
Mighton's plays have been performed across Canada, in Britain, Europe, Japan and the United States.
In 2005 he won the $100,000 Siminovitch Prize in Theatre, presented to a professional playwright who advances Canadian theatre through a body of work and influences emerging theatre artists. The jury cited the "profound combination of intellect and heart" embodied in his work. "His voice has grace, delicacy and a gently humanity. Mr. Mighton also brings tremendous depth to his plays, taking complex, sophisticated ideas and making them playable in a truly theatrical manner."
In 2010 he was inducted into the Order of Canada. He lives with his wife and daughter in Toronto.
Profile by Anne Nothof, Athabasca University
Last updated 2020-07-17