Peterson, Eric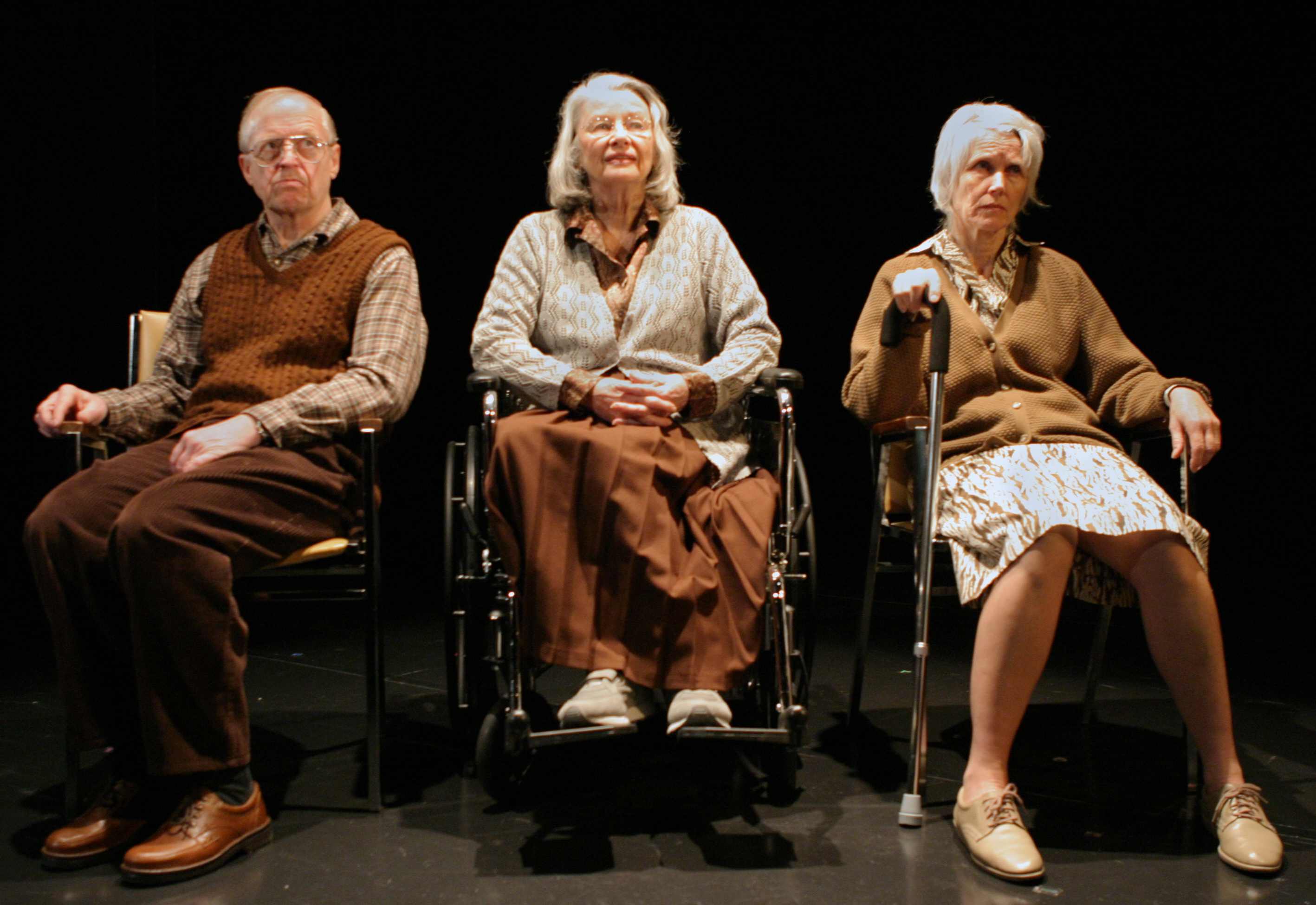 Versatile character actor born in Indian Head, Saskatchewan in 1946. He studied acting at the University of Saskatoon, and then in England, before moving to Vancouver, where he co-founded Tamahnous Theatre with John Gray and Larry Lillo in 1971.
He has had a diverse and successful career performing in works from Theatre Passe Muraille's 1837: The Farmers' Revolt, to Tom Cone's Herringbone at Festival Lennoxville, to the cello player in Patrick Suskind's The Double Bass at the Tarragon Theatre, to the commercial production of George F. Walker's Nothing Sacred. But he will probably always be best known for his performance in the premiere and the subsequent international tour (including a Broadway run) of Billy Bishop Goes to War. He came back to Bishop for Canadian Stage in 1998 and the National Arts Centre in 1998, and for Soulpepper Theatre Company in 2009.
In October 2000 he returned to the NAC to perform in Hysteria; and in January 2001 he appeared in David Young's Clout at the NAC. His portrayal of an 82-year-old war veteran in John Mighton's Half Life, (Necessary Angel 2005, Centaur Theatre 2008, Citadel Theatre 2008) has been critically acclaimed.
In 2011, he appeared as an ineffective politician with Sonja Smits in Jason Byrne's The Test for the Company Theatre at Berkeley Street Theatre in Toronto. In 2015, he played the father of the playwright character in The Watershed by Annabel Soutar in a Porte Parole/ production. In 2019, he convincingly played an elderly irascible father in The Father by Florian Zeller (trans. Christopher Hampton) for Coal Mine Theatre (dir. Ted Dykstra), for which he won a Toronto Theatre Critics Award.
Peterson has also had a solid career in film and television, notably in the CBC series Street Legal and Corner Gas, winning Gemini Awards for his acting in both.
Eric Peterson's performances are marked by an astute attention to comic detail. He has become a recognizable player in Canada's popular culture, doing the things that people in Canada watch. (Edmonton Journal 13 March 2008). He was awarded ACTRA Toronto's Excellence Prize for lifetime achievement, and in 2013, he received the Governor General's Performing Arts Award that recognizes lifetime achievement.
Profile by Gaetan Charlebois and Anne Nothof
Last updated 2021-07-22