Scarfe, Alan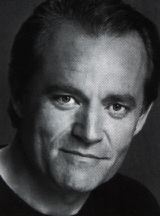 Alan Scarfe
Actor, director, and author, born in Harpenden, England in 1946, who has acted and directed at many of Canada's top venues. Alan Scarfe came with his parents to Canada, and was raised in Winnipeg and Vancouver. His father, Neville Scarfe, was the founding Dean of the Faculty of Education at the University of British Columbia.
Alan Scarfe wanted to be a great classical actor in the long tradition of Burbage, Garrick, Kean, Booth, Olivier, which he believed was possible when he began his career. He appeared as Mark Antony in Julius Caesar in 1964 at the Vancouver Playhouse, then returned to England to study at the London Academy of Music and Dramatic Art, graduating in 1966. After working in British repertory theatre, and appearing in major roles in Europe, he moved back to Vancouver and acted often at the Playhouse. In 1969, he played the role of the Magistrate in The Ecstasy of Rita Joe at the National Arts Centre. He also appeared, in 1969, in the world premiere of Beverley Simons' Crabdance in Seattle.
Scarfe has performed lead roles at the Shaw Festival for two seasons (Forty Years On by Alan Bennett, 1970, and The Devil's Disciple 1974); and the Centaur Theatre's productions of Hamlet and Total Eclipse (1971-72 season). For the Stratford Festival, he has played lead roles for eight seasons since 1972, including the 1976 productions of Antony and Cleopatra and Three Sisters (with Maggie Smith), and productions of The Tempest, Entertaining Mr. Sloane, Uncle Vanya, She Stoops to Conquer and King Lear (as Lear). He was Associate Director at Stratford from 1976-7.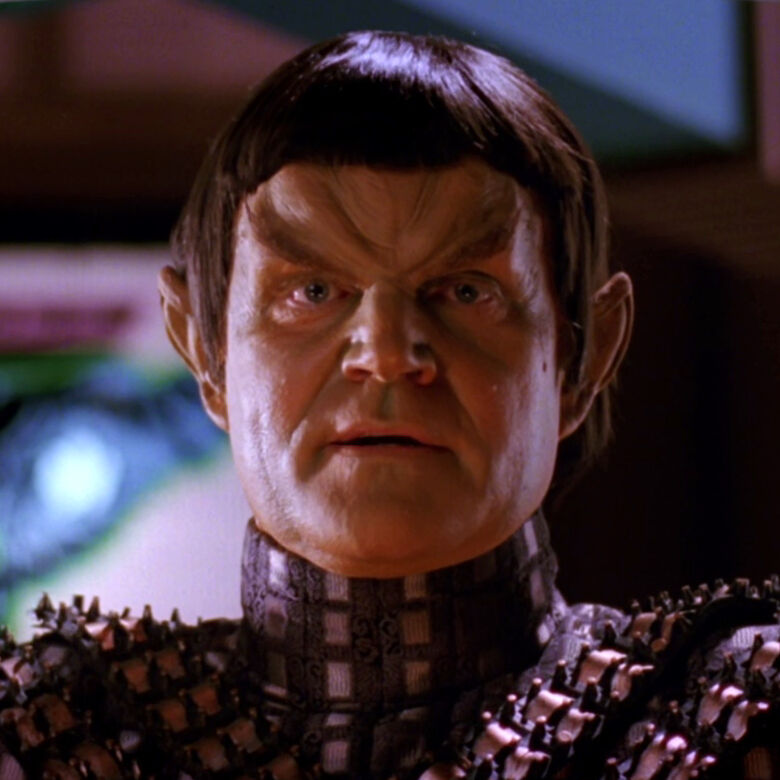 Alan Scarfe as Mendak in Star Trek
He won a Jessie Richardson Award for his role in Trying by Joanna McClelland Glass at Vancouver Playhouse, and a Vancouver Film Critics honorary award for lifetime achievement.
He has also worked frequently on television and in film for forty years, best known for his appearances in the Star Trek series, and as Father Cassidy in Babylon 5. He believes that "science fiction on film and television, especially if you are playing some kind of alien character with fantastic make-up, is great for actors with a strong stage background. The productions need that kind of size and intensity of performance. You canít really mumble if youíre a Klingon" (quoted from http://www.thescifiworld.net/interviews/alan_scarfe_01.htm.
His performances are marked by a profound emotional investment in the characters he plays.
Alan Scarfe has also written four novels.
He was married to actor, Barbara March (d. 2019) and has a son (also an actor) and a daughter.
Source: L.W. Conolly. The Oxford Companion to Canadian Theatre. Toronto: Oxford UP, 1989.
Profile by Gaetan Charlebois and Anne Nothof. Additional information by Claire Sedore.
Last updated 2021-10-13