Bonnier, Céline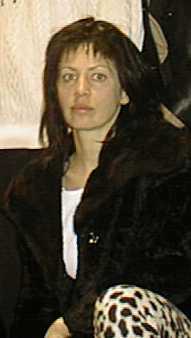 Céline Bonnier
Accomplished Quebec-based actor, with a significant career in alternative and experimental theatre. Céline Bonnier was born in Lévis, Québec, August 31, 1965, and studied theatre at the Conservatoire d'art dramatique and then music at the Université Laval
Among the many plays in which she has appeared are several for Jean-Frédéric Messier including Oestrus, Le Dernier délire permis, Nuits blanches, Confidences and Helter Skelter. She has also worked with René Richard Cyr (Les Combustibles), Robert Lepage (Plaques tectoniques/Tectonic Plates among others), and Dominic Champagne (the title role in Lolita).
She appeared in Denis Marleau's Urfaust (April, 1999); and in the premiere of Michel Marc Bouchard's Sous le regard des mouches (Feb, 2000), which she directed herself for Compagnie Jean-Duceppe. She also appeared in the film version of Bouchard's Les muses orphelines (premiered, October 2000).
Notably, Bonnier has collaborated with Brigitte Haentjens on innovative productions at the Sibyllines theatre company: Heiner Müller's Hamlet-machine (2001); an adaptation of Sylvia Plath's The Hourglass as La Cloche de verre (2004), for which Bonnier won the Masques Award for best actress; Louise Dupré's Tout comme elle (2006); a portrait of Virginia Woolf entitled Vivre (2007); and Sarah Kane's Blasté (2008) with her then partner, Roy Dupuis.
Céline Bonnier's performances are marked by a technical skill balanced with a vivacious and intense spirit and the rare ability to portray rage realistically. In 2002, the Association québécoise des critiques de théâtre presented Bonnier with a special award for her "commitment, rigour and versatility."
From 1992 to 2018, Bonnier has also appeared extensively in Quebec film, including the film adaptation of Tectonic Plates.
Sources: Nathalie Petrowski. "L'autre Céline," La Presse, Montreal, 10 October 2000; and www.thecanadianencyclopedia.ca.
Profile by Gaetan Charlebois and Anne Nothof
Last updated 2020-05-08