Chouinard, Normand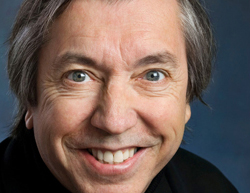 Normand Chouinard
Quebec-based character actor and director, born in 1948 in Quebec City.
Normand Chouinard studied law before attending the Conservatoire d'art dramatique de Québec and beginning a rich career in television and film as well as on stage.
His many theatre credits include the title role of Molière's Georges Dandin (Théâtre du Nouveau Monde/TNM, 1994); Malvolio in Shakespeare's Nuit des rois/Twelfth Night (Théâtre du Rideau Vert, 1993); Vladimir in the celebrated André Brassard production of Beckett's En attendant Godot/Waiting for Godot (TNM, 1993). He starred in the 1998 TNM production of Don Quichotte/Don Quixote, adapted by Wajdi Mouawad and directed by Dominic Champagne. He appeared in the February, 2000, Allan Sandler co-production of La cage aux folles opposite Rémy Girard.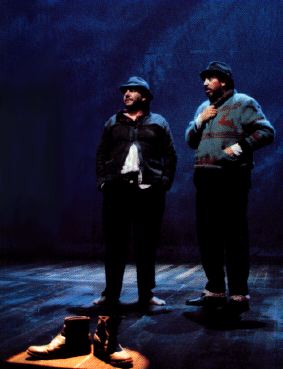 Normand Chouinard served as head of the Conservatoire d'art dramatique de Montréal from 1995-2001. He also co-managed a summer theatre, Théâtre des Grands Chênes, in Kingsey Falls, Quebec.
His performances were marked by his mobile face, magnificent voice, and total control of the energies of the stage.
Profile by Gaetan Charlebois
Last updated 2020-11-03