Colicos, John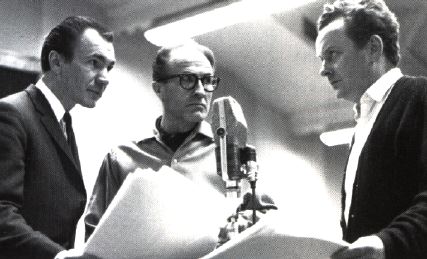 World-renowned actor born in Toronto, Ontario, in 1928, and raised in Montreal. He died March 6, 2000, in Toronto.
John Colicos began his career with the Canadian Art Theatre before arriving at the Montreal Repertory Theatre, and trained at the Brae Manor Playhouse. He worked in CBC radio with Andrew Allan before going on to win best actor honours in 1951 at the Dominion Drama Festival. He then acted in England's Old Vic (becoming the youngest actor ever to play King Lear there) before going to New York and playing in Orson Welles' production of Shakespeare's King Lear in 1956 as Edmund. Although he continued to play in contemporary theatre, Colicos's career would be marked by the classics. He joined the American Shakespeare Festival in 1957 before returning to Canada and the Stratford Festival where, between 1961 and 1964, he played the leads in The Taming of the Shrew (with Kate Reid); King Lear; Timon of Athens (the first-ever production of the work at the house); and Cyrano de Bergerac.
He then took on the controversial Rolf Hochhuth play Soldiers, in which he played Winston Churchill at the Royal Alexandra Theatre. When the work was performed in London, critic Kenneth Tynan called Colicos, "Enthralling..." He returned to the Canadian stage in 1982 to play Sir in the Citadel Theatre's production of The Dresser.
Colicos also had worked extensively in television and film, including as Cromwell in Anne of a Thousand Days starring Richard Burton and Genevieve Bujold.
He is survived by his former wife, Mona, and two sons, Nicholas and Edmund.
Profile by Gaetan Charlebois. Additional information provided by Anton Wagner.
Last updated 2020-11-06