Atienza, Edward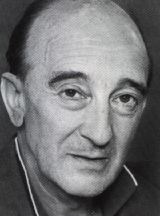 Edward Atienza
Actor born in 1924 in London, England, died 16 September 2014 in Stratford Ontario at the age of 90. He studied acting at the London Academy of Music and Dramatic Art, and has performed on British, American, and Canadian stages, as well as in film.
In Canada, Edward Atienza has performed at several of the country's major venues, notably the Shaw Festival (Pygmalion among others) and the Stratford Festival (The Tempest, World of Wonders, Entertaining Mr. Sloane, The Imaginary Invalid among others). He also performed in the noted 1975 revival of John Coulter's Riel at the National Arts Centre as well as at the Stephenville Theatre Festival.
In 1981, Atienza collaborated with British author, John Mortimer, in the development of a a one-man play based on Mortimer's historical novel, Will Shakespeare (National Arts Centre, 1982; Stratford Festival, 1983; Alberta Theatre Projects, 1986; Manitoba Theatre Centre, 1989). The play is set in a long-abandoned Globe Theatre during the Puritan regime, and looks back on Shakespeare's triumphs and tragedies from the perspective of an elderly actor named Jack Rice, who played the women's roles as a youth. Atienza adeptly enacted Rice as a boy and an old man, as well as the roles of Shakespeare, Anne Hathaway, Richard Burbage and others. In the process, he laments past and present neglect of the theatre, and asserts its importance to society and to the individual. The play was remounted by The Shakespeare Company in Calgary in 2008 (dir. Vanessa Porteous), with Christopher Hunt as Jack Rice.
Profile by Gaetan Charlebois
Last updated 2017-04-23