Feheregyhazi, Tibor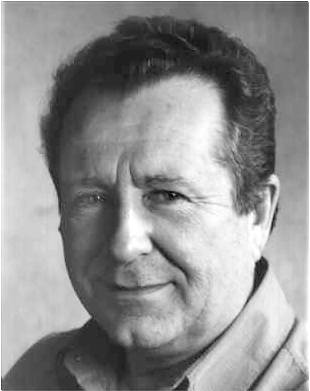 Tibor Feheregyhazi
Director and actor, Tibor Feheregyhazi was born in 1932 in Budapest; died July 2007 in Saskatoon, Saskatchewan. He began his career in the performing arts as a child actor in his native Hungary. At the age of six, after performing several children's roles, he became a member of the Radio Budapest Children's Company. He stayed with Radio Budapest until 1951, when, at nineteen, he joined the Theatre and Film College of Budapest as an acting student, completing his studies in 1956, and acting in both film and theatre.
After the defeat of the Hungarian Revolution in 1956, he relocated to Vienna, then to Italy, where he worked on the David Selznick film, A Farewell to Arms. Tibor arrived in Canada in 1958, and worked as a floor washer in one of Ottawa's hospitals.
He immediately involved himself with the Ottawa Little Theatre as a director, and in 1961 and 1962 won the Best Production and Best Director Awards of the Eastern Ontario Drama Festival. In 1963 he studied Theatre Production at the National Theatre School of Canada.
Following his graduation in 1965 he worked with many companies, including the Canadian Players and the Royal Winnipeg Ballet, where, as Production Manager, he led the company on their first European and Russian tours in 1968, and three tours of the United States and Canada. In 1969, he joined the Manitoba Theatre Centre as Production Director and later as Resident Director.
Tibor began working as a freelance director in 1975, and directed productions at the Citadel Theatre, the National Arts Centre, Rainbow Stage, and the National Theatre School of Canada. He was Founding Artistic director the School of Performing Arts in Winnipeg from 1976 until 1978, when he became Artistic Director of Magnus Theatre in Thunder Bay.
On July 1, 1982, he took over the role of Artistic Director of Saskatoon's Persephone Theatre. During his 25 years as AD Persephone became one of the most successful and stable regional theatres in the country, which nurtured local actors and performers from across Canada.
As an actor, Tibor co-starred with Nicholas Rice in the 1987 CBC production, The Partners and played the part of Rosenzweig in The Guardsman at the Shaw Festival and the National Arts Centre.
Tibor was on the Advisory Committee for the Canada Council from 1980 through 1982, and also served as one of the three members of the Disciplinary Arts Grants "A" in 1987. He was the recipient of the Canada 125 Citizenship Award, the Queen's Golden Jubilee Medal, the Rotary Golden Wheel Award for Excellence in the Arts, and appointed Member of the Order of Canada in 2004.
Last updated 2022-06-27