French, David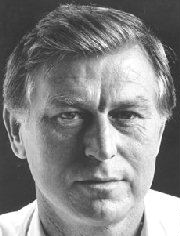 David French
Critically-acclaimed and widely-produced playwright born in Coley's Point, Newfoundland and Labrador, January 18, 1939, died in Toronto Ontario December 4, 2010 of brain cancer. Although he moved from Newfoundland to Toronto with his family when he was six, the province and its people are a significant part of his works, especially his series on an expatriate Newfoundland family, the "Mercer plays."
After graduating from high school in 1958, he studied acting in Toronto and Pasadena, Califonia, and worked as an actor, mostly for CBC television. His first script, Behold the Dark River was bought by the network, which produced seven more of his TV scripts over the next ten years.
David French was one of several playwrights in the 1960s, including David Freeman and David Fennario, whose plays about ordinary life in Canada provided long overdue local portraits for Canadian audiences, in their own style of speech and in their own social milieu. His works are humorous, ironic, and passionate.
He is perhaps best known for his semi-autobiographical "Mercer plays", which track the history of a Newfoundland family living in Toronto through three generations: Leaving Home (1972), Of the Fields, Lately (1973), Salt-Water Moon (1984), 1949 (1989) and Soldier's Heart (2002).
Other plays include: One Crack Out (1975); Canadian English translations of Chekhov's The Seagull (1977) and Strindberg's Miss Julie (2005); The Riddle of the World (1981); and a murder-mystery, The Silver Dagger (Canadian Stage 1993).
His comedy about backstage life during the premiere of a new Canadian play, Jitters (1979), has enjoyed hundreds of productions across North America and abroad. That Summer, a memory play about sisters during the 1950s, premiered at the Blyth Festival in 1999, directed by Bill Glassco.
All of his early works premiered at the Tarragon Theatre and were directed by Bill Glassco. They have received favourable notices from audiences and critics, and have been published and anthologized. A revival of what is now considered a "classic" Canadian play, Leaving Home by Soulpepper Theatre Company in 2007 was critically acclaimed for its enduring relevance. It featured Kenneth Welsh as the family patriarch Jacob, and Diane D'Aquila as his wife, Mary. Leaving Home was named one of 1000 "essential plays in the English language" by the Oxford Dictionary of Theatre. Soulpepper also revived Salt-Water Moon (2008), Of The Fields, Lately (2009) and Jitters (2010). All of the "Mercer" plays were performed in the summer of 2009 at Theatre Newfoundland Labrador's Gros Morne Theatre Festival in Cow Head.
David French was nominated for the Chalmers Award five times, and won it for Of the Fields, Lately. He won a Dora Mavor Moore Award for Salt-Water Moon, and was nominated for a Governor General's Award for Salt-Water Moon. In 1993, he received a Toronto Drama Bench Award for Distinguished Contribution to Canadian Theatre. He was named an Officer of the Order of Canada in 2001, and the first inductee into the Newfoundland Arts Hall of Honour.
In 2007-08 he was Writer-in-Residence at the University of Windsor, where the School of Dramatic Art produced Jitters in February 2008 (dir. Brian Taylor).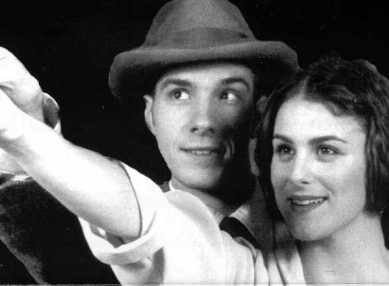 Éloi ArchamBaudoin and Nathalie Nadon in the Théâtre de l'Ile production of Une Lune d'eau salée/Salt-Water Moon (toured 1999-2000), directed by Gilles Provost.
David French lived in Toronto, and spent his summers in his writing cabin on Prince Edward Island, where he also had a playwriting school.
He has said of his life spent mostly outside of Newfoundland and of his Newfoundland plays, "I absorbed (the language) through some process of osmosis. Through my family. When I was growing up it was like Grand Central Station in my house - Newfoundlanders coming through all the time, sitting around, smoking cigarettes and telling stories. And, of course, my father and mother were great storytellers, and I picked it up from them too. I remember the first six years of my life vividly" (Halifax Herald, 2 November 1999).
Website: www.davidfrench.net
Further Reading: Anne Nothof. "David French and the Theatre of Speech." Canadian Drama 13.2 (1987): 216-223.
Profile by Gaetan Charlebois and Anne Nothof
Last updated 2020-09-15