Archambault, Jean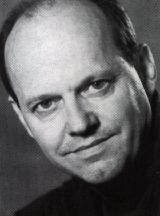 Jean Archambault
Quebec-based actor as comfortable working in English as in his mother-tongue of French.
M. Archambault has played in a series of important productions including the world premieres of Michel Tremblay's Hosanna (directed by André Brassard), David Fennario's Balconville (directed by Guy Sprung) and Michel Marc Bouchard's Les Feluettes (directed by Brassard).
In 1978, he scored a theatrical coup by performing the role of Hosanna in English at Festival Lennoxville. More recently, M. Archambault appeared in the bilingual production of Samuel Beckett's Endgame at Infinitheatre (directed by Sprung).
M. Archambault's performances are marked by an awesome attention to detail and complete submersion in the character he is creating.
Last updated 2009-03-10