Jitters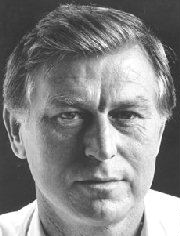 David French
Comedy in three acts by David French, first produced at Tarragon Theatre, February 16, 1979, directed by Bill Glassco, set and costumes by David Moe, lighting by Sarah Adler, featuring David Calderisi, Charmion King, Les Carlson, Miles Potter, Matt Walsh, Jim Mezon, Morison Bock, Amanda Lewis, and Sheilah Currie. Subsequently, it has been produced all over the world in over 100 productions. In November 2000, it was presented at the Toronto Centre for the Arts and in 2010 at Soulpepper Theatre Company (dir. Ted Dykstra).
Jitters is regarded by some critics as French's most commercial play, but it speaks about things which concerned him. Not simply a back-stage farce, Jitters portrays the trials and tribulations of mounting a new play in a small theatre, much like the Tarragon, where most of French's plays were premiered. It also considers the fraught life of Canadian playwrights (like French himself) and the state of Canadian culture. Even the play within the play has a title, The Care and Treatment of Roses, that seems as odd as that of French's own Of the Fields, Lately.
A fading actress tries to impress a Broadway producer only to be foiled by an actor who is worried that if the play goes to New York, he will be exposed as a hack. In the play within the play, of course, they are lovers. We follow the group through rehearsals to the idiot reviews they get the day after opening.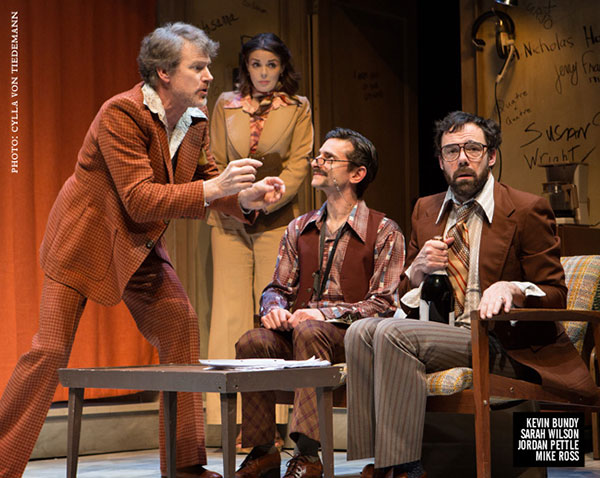 Jitters by David French with (left to right) Kevin Bundy, Sarah Wilson, Jordon Pettle, Mike Ross. Photo by Cylla Von Tiedemann.
When the work was transferred to a larger hall (Toronto Workshop Productions/TWP), The Toronto Star said that it "was a felicitous move. This is one of the finest Canadian comedies ever written, possibly the best." The New York Times said of the New Haven opening, "...if Jitters is typical of the author's humour, he may turn out to be the Canadian Alan Ayckbourn. In common, each of these playwrights writes not jokes, but character comedy."
Commentary by Gaetan Charlebois.
Last updated 2021-02-11