Larkin, Sheena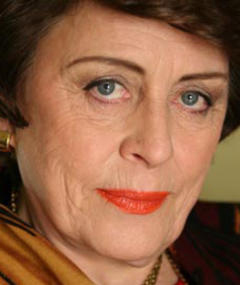 Sheena Larkin
Actor based in Montreal, Quebec, born in 1944 in Belfast, Northern Ireland. Sheena Larkin was well known in the local anglophone theatre milieu. She performed in the premiere of Vittorio Rossi's Scarpone at Centaur Theatre, as well as in the English premiere of Dominic Champagne's La Répétition/Playing Bare.
Larkin also performed at many major venues throughout Canada, including the Citadel Theatre, Neptune Theatre, the National Arts Centre, and Piggery Theatre.
Since 1982, Sheena Larkin has played over 71 roles on television and in film, including: Affliction (1997), One Eyed King (2001), and Sum of All Fears (2002).
Her performances are marked by a strong presence and sophistication.
Profile by Gaetan Charlebois.
Last updated 2021-03-09