Learning, Walter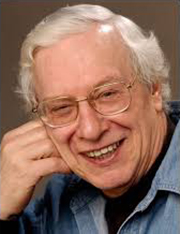 Walter Learning
Director/playwright born in Quidi Vidi, Newfoundland and Labrador, November 16, 1938, died January 5, 2020. Walter Learning helmed several of Canada's theatres and contributed to a vibrant theatre community in New Brunswick.
He studied toward his doctorate in Australia, where he was a Commonwealth Scholar at the Australian National University from 1963 to 1966, and an active member of the Canberra Repertory Society. He returned to Canberra in 1986 to direct I'll Be Back Before Midnight by Peter Colley, and Sinners by Norm Foster.
In 1969, Learning founded Theatre New Brunswick/TNB, and was Artistic Director until 1978, and again from 1995 to 1999. He was also Artistic Director of the Vancouver Playhouse (1983-87), and of the Charlottetown Festival (1987-93). Learning also directed at the Stratford Festival (A Man For All Seasons, 1986).
From 1978-83, Learning was head of the theatre section for the Canada Council. He co-wrote several plays with Alden Nowlan including The Dollar Woman (premiered at TNB, 1977).
He has an honourary doctorate from the University of New Brunswick. In 2018 he was inducted into the Order of New Brunswick; and in 2019 into the Order of Canada. "Throughout his illustrious life, Mr. Learning worked tirelessly to promote the value of professional theatre for New Brunswickers. He believed it was every New Brunswicker's birthright to have access to a rich and varied cultural life. His depth of character and unwavering conviction are an inspiration to us all" (Tim Yerxa, Executive Director of Fredericton Playhouse).
Profile by Gaetan Charlebois and Anne Nothof. Additional information provided by Edward Mullaly.
Last updated 2020-01-08