Kinch, Martin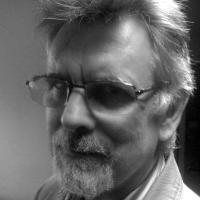 Martin Kinch
Iconoclastic director, screenwriter, and producer, born in London, England in 1943. Martin Kinch immigrated to Canada in 1948, and graduated with an English degree from the University of Western Ontario in 1966. He returned to England to study with the Birmingham Repertory Theatre in 1967 for a year.
In 1968 he founded the Canadian Place Theatre in Stratford with John Palmer, with a mandate to produce all-Canadian works as an alternative to the Stratford Festival.
From 1969 to 1971, Kinch was one of a team of artistic leaders (with John Palmer and Paul Thompson) of Theatre Passe Muraille. In 1972, he co-founded Toronto Free Theatre with Palmer and Tom Hendry, where he was the company's first Artistic Director. There he developed a company of talented young actors, including Clare Coulter and RH Thomson, and directed the new works of John Palmer, Carol Bolt, Michael Hollingsworth, Larry Fineberg and Michael Ondaatje.
From 1985 to to 1991, Kinch was Artistic Director of Theatre Calgary, introducing the plays of George F. Walker to Alberta audiences.
He has directed at Centaur Theatre and for CBC radio and television.
Kinch has written four plays, including Me? (TFT 1973), a portrait of Toronto's artistic community. He collaborated with Bill Dow to write The Bachelor Brothers on Tour, based on the Bachelor Brothers novels of Bill Richardson for the Playhouse Theatre Company.
In 1994, he relocated to Vancouver as a freelance writer and director for radio and television. His television production of Joan MacLeod's Amigo's Blue Guitar aired on Bravo! He also created the mystery series, Becker, for CBC and has written for Jake and the Kid and The Hardy Boys.
He was Executive Director and Literary Manager for Playwrights Theatre Centre in Vancouver from 2002 to 2012, where he initiated many collaborative projects with the theatre community, including PodPlays – The Quartet, site-specific radio plays, in a co-production by Neworld Theatre, the PuSh International Performing Arts Festival 2011, and CBC Radio One. Since the closure of theatres across Canada because of the Covid-19 pandemic in 2020-21, PodPlays are now created and produced by theatre and sound artists around the world.
Kinch has taught creative writing at University of British Columbia, and directed at Memorial University of Newfoundland (Grenfell College).
Sources: Robert Wallace. "Kinch, Martin." Oxford Companion to Canadian Theatre. Toronto: Oxford UP, 1989.
Robert Wallace and Cynthia Zimmerman eds. The Work: Conversations with English Canadian Playwrights. Toronto: Coach House P, 1982.
Profile by Anne Nothof, Athabasca University
Last updated 2021-03-02