Morisette, Luc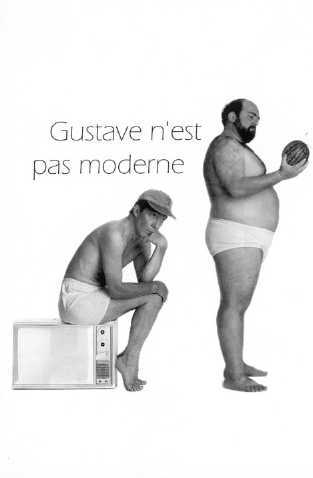 Publicity still from the
Théâtre de la Récidive
1997 production of
Gustave n'est pas moderne
(l, Luc Morisette and Martin Laroque)
Quebec-based actor who has worked in French and English on stage, radio, and in film and television for nearly two decades.
Among many other companies he has acted with the Groupe Multidisciplinaire de Montréal (Un monde nouveau); Théâtre de l'Opsis (L'honneur Perdu de Katherina Blum); Nouvelle Compagnie Théâtrale / Théâtre Denise-Pelletier (La contrebasse and Lucrece Borgia); Imago Theatre (Two Pinter Plays); Théâtre la Licorne (Tout bas...si bas) and in Jean-Claude Coté's 1997 production of Gustave n'est pas moderne. In 1996 he was nominated for the award for best actor for the Masques Awards.
More recently, he appeared in the premiere of Francis Montmart's Tapage Nocturne at Théâtre de La Veillée (Groupe [de] La Veillée, Espace de la Veillée) (October, 2000).
Luc Morisette also teaches theatre at CEGEP Lionel-Groulx.
Profile by Gaetan Charlebois
Last updated 2020-04-17