Dutil, Muriel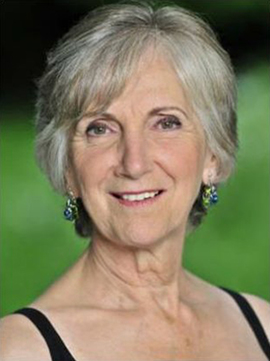 Muriel Dutil
Quebec-based actor, born in 1944 in Macamic, who has been working in television, film and on stage for over fifty years. She has appeared in over eighty theatre productions in a wide variety of lead roles including: Le Chant du Sink (Théâtre Populaire du Québec, 1973), La Charge de l'orignal épormyable (Théâtre du Nouveau Monde/TNM, 1974), Coup de Sang (TNM, 1976), Albertine, en cinq temps (Théâtre du Rideau Vert, 1984), Peer Gynt (TNM, 1991), Six personnages en quête d'auteur/Six Characters in Search of an Author (TNM, 1992), La Mouette/The Seagull (Rideau Vert, 1994), Messe solennelle pour un pleine lune d'été (Compagnie Jean-Duceppe, 1996) and Tout bas...si bas at Théâtre la Licorne (1998).
More recently, playwright and director Olivier Choinière directed her in two of his works: Félicité (2007), and Ennemi public (Théâtre d'Aujourd'hui 2015). Also, in 2015, she played in Opening Night, adapted by Fanny Britt; and Le dénominateur commun by François Archambault. In February 2019, she appeared as the grandmother in the French adaptation of the Argentinian play, Les Coleman-Millaire-Fortin-Campbell (Nouvelle Compagnie Théâtrale / Théâtre Denise-Pelletier).
Muriel Dutil's performances are marked by a gentle passion and vulnerability. Her acting is informed by her attitude to life: "J'aime la vie, et elle me le rend bien."
Profile by Gaetan Charleboisz and Anne Nothof
Last updated 2020-04-17