Nadeau, Michel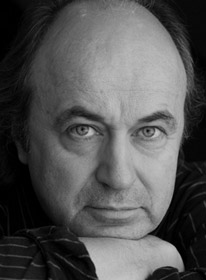 Michel Nadeau
Quebec-based actor, director, and playwright. Michel Nadeau graduated from Conservatoire d'art dramatique de Québec in 1980, and from l'École Jacques Lecoq in Paris in 1985. He was Artistic Director of the Théâtre Niveau Parking from 1987 to 2016, where he directed most of the productions. In 2016, he became AD of Théâtre de la Bordée, where he had also directed several productions.
At Théâtre du Trident, he directed Le Barbier de Séville/Barber of Seville, La Maison de Bernarda Alba/The House of Bernarda Alba, and Le Café. He also directed productions at Théâtre du Gros Mécano and the Conservatoire d'art dramatique de Québec where he has taught since 1986, including courses in improvisation, commedia dell'arte, and bouffon. He was director of the Conservatoire from 1996 to 2004. Since 2007, he is responsible for a new department: « Mise en scène et création ». He has also directed opera.
His production of Jeanne et les anges for Niveau Parking received the prize for best production in Quebec City at the Masques Awards in 1995. Lentement la beauté won a Masques Award in 2004.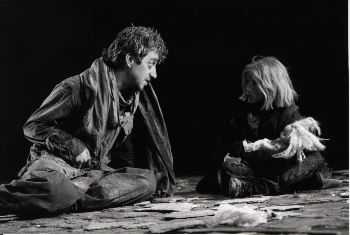 Denis Lamontagne and Charline Pelletier in
Ecce homo
by Michel Nadeau (directed by the author), at
Théâtre Périscope
, 1998. Photo: Louise Leblanc
His play, L'Orchidée was produced during the 2000/01 season at the Maison Théâtre.
And Slowly Beauty, translated by Maureen Labonté opened at the Belfry Theatre in 2011, in a co-production with the National Arts Centre, and directed by Michael Shamata. It demonstrates the power of art through the experience of an ordinary man who goes to see Chekhov's Three Sisters, and absorbs its ideas and images into his own life.
Source: Théâtre de la Bordée website: https://bordee.qc.ca/le-directeur-artistique/
Last updated 2020-11-16