White, Ron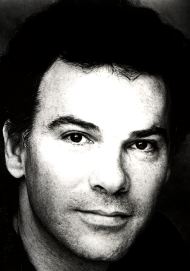 Ron White
Ontario-based actor born in 1953 who has played in theatres across the country.
Mr. White has played leads at Magnus Theatre (Whose Life is it, Anyway?),Toronto Free Theatre (Merchant of Venice), Citadel Theatre (Death of a Salesman, The Real Thing, Glengarry Glen Ross, Speed the Plow), Centaur Theatre (Biloxi Blues), Shaw Festival (Androcles and the Lion, The Skin of Our Teeth), Gryphon Theatre (Melville Boys), Tarragon Theatre (The Crackwalker, 3 in the Back, 2 in the Head) and Canadian Stage (Lips Together, Teeth Apart), among many others. More recently, he appeared in the January, 2000, premiere of George F. Walker's Heaven (Canadian Stage).
Mr. White has also had an excellent career in film and television.
Last updated 2009-09-15