Schmidt, Gisèle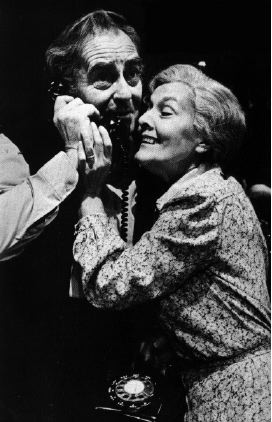 Highly-esteemed Quebec-based actor who whose career in theatre and television spanned over five decades.
Gisèle Schmidt was born in 1921, died January 30, 2005 at 83.
She appeared in the premieres of the works of several generations of authors including those of Marcel Dubé (she performed his Florence on television), Michel Tremblay (Albertine, en cinq temps, Marcel poursuivi par les chiens), and the French-language version of Gaëtan Charlebois's Aléola (which she performed, too, in English in Toronto as well as on radio and television).
She performed with most of the major companies in Quebec, including Nouvelle Compagnie Théâtrale / Théâtre Denise-Pelletier, Théâtre du Rideau Vert (where she was a favourite, having appeared in Antigone, 1952; La petite hutte, 1956; Madame Filomena, 1980; La Mouette/The Seagull, 1981; Le coeur sur la main, 1982; Samedi, dimanche et lundi/Saturday, Sunday, Monday, 1990, Le temps des lilas, 1993 - among others) and Théâtre du Nouveau Monde.
Gisèle Schmidt's performances were marked by a gentleness of spirit balanced with an emotional intensity and mastery of craft. In a memorial essay published in Le Devoir (10 January 2005), Julie Vincent recalls her generous personality and her talent: "Gisèle, on l'aime, on l'aimera toujours! Sa présence nous procurait un grand bien-être. Les acteurs sont des passeurs, disait Gisèle, des passeurs de rêve." (ledevoir.com)
Profile by Gaetan Charlebois.
Last updated 2019-11-15