Turgeon, Marthe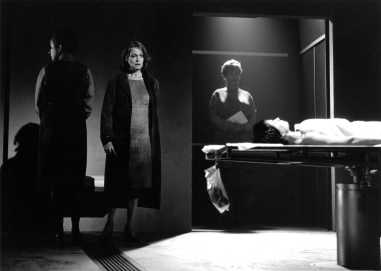 Quebec-based actor who has been featured in several important productions.
Because of her magnificent presence and voice she has played several queens including in Normand Chaurette's Les reines, Jean-Pierre Ronfard's La vie et mort du Roi Boiteux, Schiller's Marie Stuart,Shakespeare's Le roi Lear/King Lear, Racine's Iphigénie and Euripides' Les Troyennes/Trojan Women.
She has also worked with Gilles Maheu on Titanic and Rivages à l'abandon, and was in the premiere of Jean-Marc Dalpé's Le chien. More recently she performed in the premiere of Wajdi Mouawad's Les Mains d'Edwidge au moment de la naissance (Théâtre d'Aujourd'hui, 1999) and in Fernando Pessao O marinheiro for Singulier Pluriel (April, 1999). In April, 2002, she appeared in the world premiere of Michel Tremblay's L'État des lieux.
In 1989 she won the prize for best actress from the Association québécoise des critiques de théâtre for Ronfard's Autour de Phèdre.
She has also had a solid career in film and television.
Last updated 2009-09-15