Villeneuve, Lionel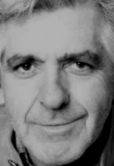 Lionel Villeneuve
Magnificent Quebec-based actor who had a solid career in film and television as well as on stage. He was born (c.) April 10, 1925 in Roberval, Quebec. lionel Villeneuve died in Sainte-Hyacinthe, Quebec, November 30, 2000 of a cerebral haemorrhage.
He began his career with Compagnons de Saint-Laurent, and studied with François Rozet. By 1966, he was performing at the Théâtre de L'Égrégore (Oncle Vania/Uncle Vanya) and soon was playing theatres across the province (notably at Théâtre du Rideau Vert - Les Jouets, 1964, and in an astounding performance in the Théâtre du Trident production of A toi, pour toujours, ta Marie-Lou, 1972). He also appeared in the premiere of Pan Bouyoucas' Le Cerf-volant (Théâtre d'Aujourd'hui, 1995).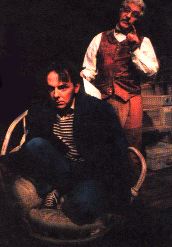 His performances were marked by a rumbling voice that suggested a barely simmering rage or sadness.
He was married to actor Hélène Loiselle.
Profile by Gaetan Charlebois.
Last updated 2019-02-26